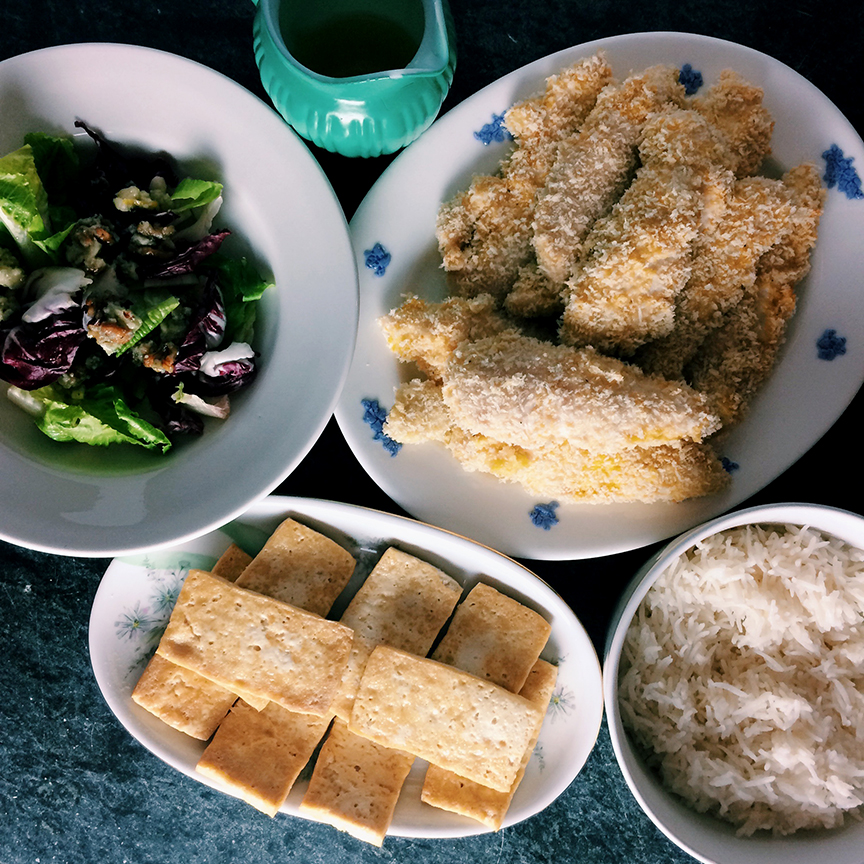 I didn't plan to cook dinner tonight, nor did I plan not to cook dinner. This is hardly unusual. Shane and I just aren't planners. I'm not saying this is a good thing or a bad thing, it's just how we are.
How do we manage to get dinner on the table every night without a plan? It's actually not a matter of planning*. It's a matter of remembering (or keeping a list) and having an arsenal. That is to say, a list of foods you mostly always buy and an arsenal of quick recipes.
Here's our list – 15 of the most basic of basics things you should try to keep on hand if you want to be able to throw a quick dinner together on a moment's notice. I'm going to go ahead and assume you already have olive oil, butter, salt, pepper and flour.
Whole Peeled or Chopped Tomatoes in a Can
Pasta
Eggs
Trader Joe's Handmade Flour Tortillas
Cheddar or Mozzarella Cheese (pre-grated is fine)
Parmesan or Pecorino Cheese
Salad Greens and/or Broccoli (but really the more veggies you have on the ready the better)
Eggs
Chicken Tenders (yeah, the raw kind) and/or Extra Firm Tofu
Garlic
Onions
Lemons
Seasoned Rice Vinegar
Rice
Panko Breadcrumbs
Tonight's dinner was a perfect execution of the list and the arsenal method. Homemade Chicken Nuggets, Baked Tofu, Rice and the remainder of the salad from Saturday—which I had saved, un-dressed so we could have it again.
That's all for tonight!
*Full disclosure: I have experimented with meal planning pretty extensively in the past. At this point in my life, it seems like too much work.