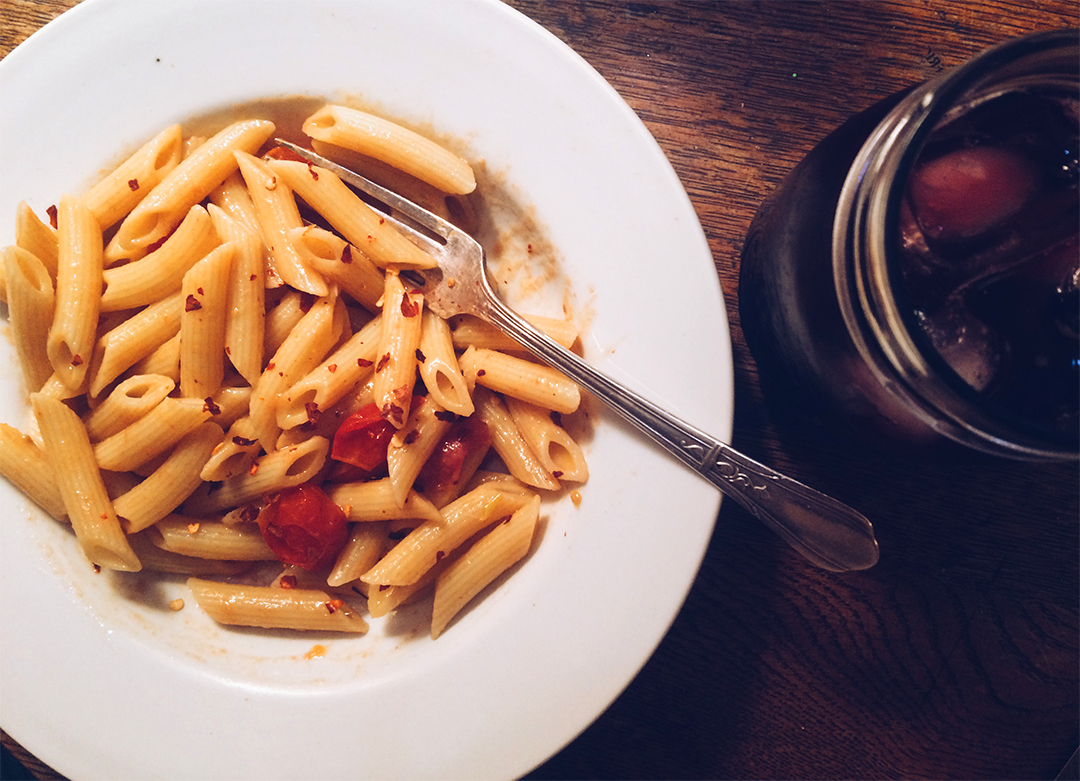 Sometimes the bigger accomplishment is not the meal you planned for and executed so well, but the dinner you somehow pulled off when at 6:30 you realize neither of the adults has thought about dinner and there's seemingly nothing in the fridge.
That was Wednesday this week. I had my head in the fridge and was on the verge of giving up and starting the long and painful conversation that is ordering takeout, when I realized we had everything for Penne with Cherry Tomatoes, Anchovies & Garlic. Plus salad, and grape juice in a mason jar for the hipness factor.
30 minutes later, dinner was on the table. Killed it!