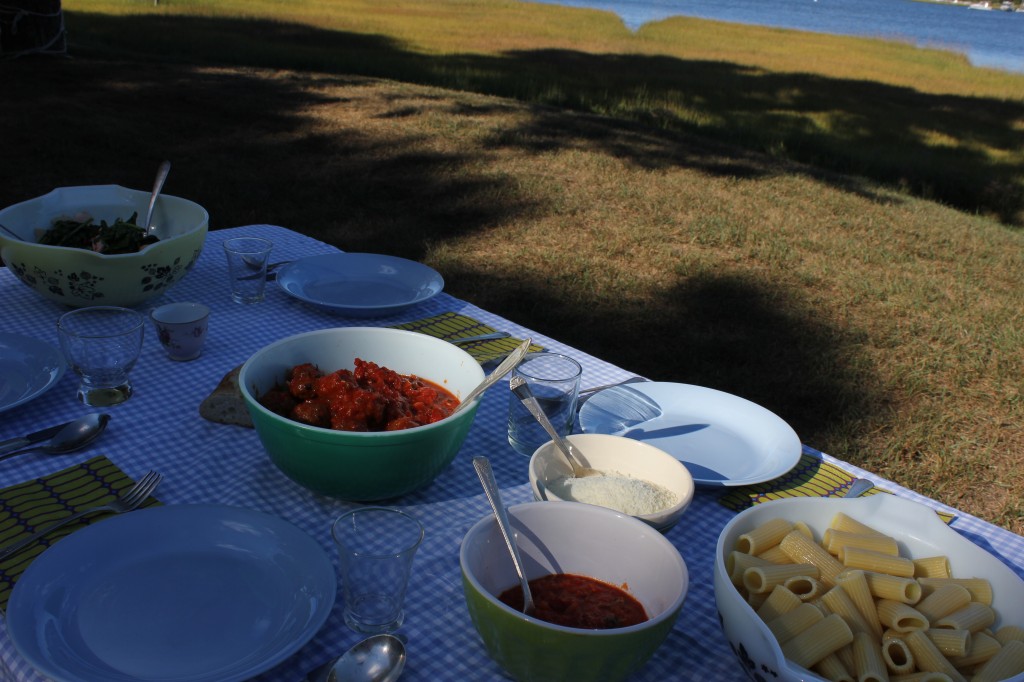 Shane started making sauce for rigatoni with meatballs early this afternoon. "What are you doing?" we all asked him. "I'm making a meal, you know, so we have something to eat before we leave this evening. You weren't planning to stop for dinner, were you?" No, we weren't. Shane makes a good tomato sauce, maybe he can be persuaded to post a recipe one day. The meatballs were frozen, from Costco.
My mom and I scoured the fridges and came up with some of the Drews' home-grown arugula, a few raspberries, and an oddly shaped apple. I made a version of Rita's Dressing with about a teaspoon of dijon mustard and a drizzle of honey added to it. The dressing was a lovely compliment to the apples and spicy arugula.
We put it all together for an early dinner, at the picnic table, by the water. Not too shabby, if you ask me.
Until tomorrow (which we expect will be a very special day).