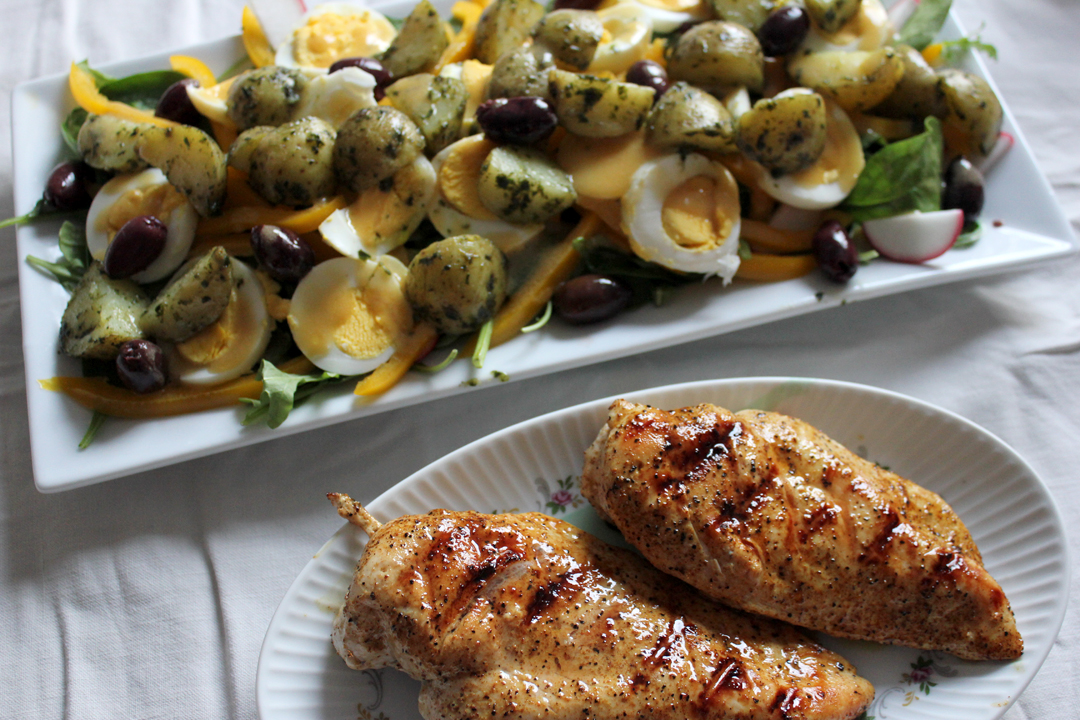 This was a great, quick, last-minute, post-travel meal. Simple grilled chicken breasts (aka Weekday Chicken) and a Niçoise-inspired salad.
For the salad, I used a mixture of arugula and baby spinach, topped with slivered yellow pepper, radish slices, hard-boiled egg rounds (it is Easter Sunday after all), kalamata olives, and boiled new potatoes tossed in leftover pesto. The dressing was a simple dijon vinaigrette.
Baby Sid has officially lost interest the behemoth baby swing, and made his table-top debut in the Bumbo seat tonight. He's not ready for solids yet, but we gave him a spoon so he wouldn't feel left out.