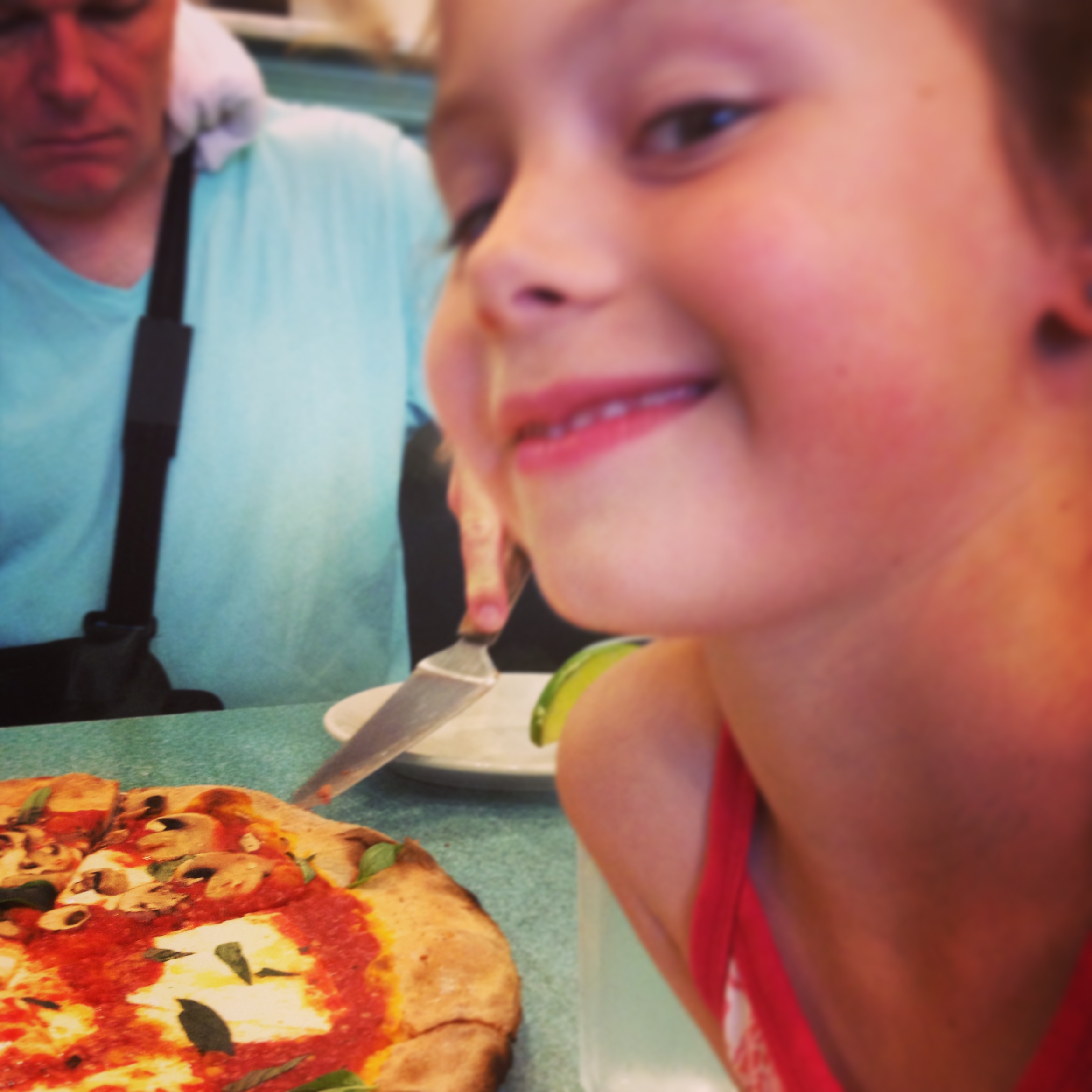 I've been feeling crampy all day. It kind of feels like the baby is biting me, though I know that can't be the case. It's not so bad as to warrant a call to the doctor (because that might lead to a trip to the ER -nooooo! never again!), but enough that I want to take it easy.
Shane suggested a "mom's night out." Although he was a bit unclear on what a mom's night out traditionally entails, I really appreciated that he recognized that I wasn't in the best of shape for making dinner.
We decided to try Nick's Pizza in Forest Hills. We've been meaning to go there for years. I remembered being told to get there early, so we arrived promptly at 5:15 to a half-empty restaurant. Perfect!
The pizza was very good, thin-crusted and super-fresh, good quality fresh mozzarella. It didn't quite meet my expectations, but that tends to happen when you've been told something is amazing for years. The house salad was excellent.
We had gelato for dessert, back in the 'hood at Lety's.