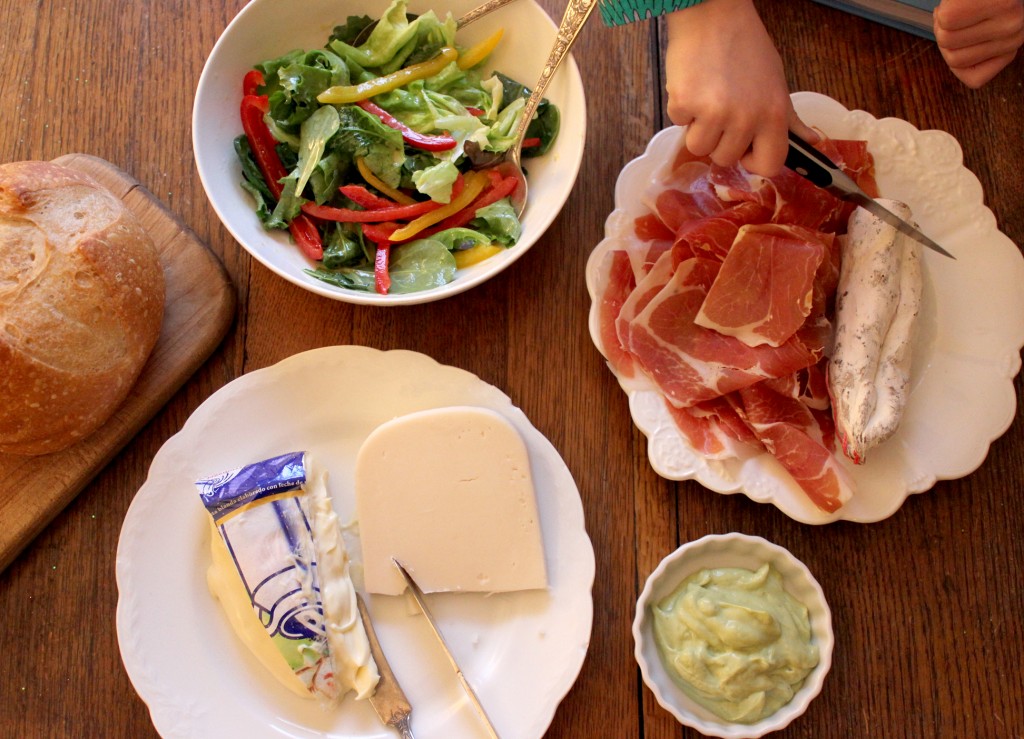 Today was busy as all getout. When I found myself in the vicinity of some decent bread, cheese and charcuterie, it was clear we'd be having one of my all-time favorite dinners, salad, bread and cheese. I picked up serrano ham and put out sopressata to placate the family.
I worried that Shane and Rose would grumble over my choice of such a snack-like meal, but they seemed fine with it. Rose was proud of herself for using a sharp knife and spreading her own "stiff" butter. She liked the goat gouda, I think because she picked it out.
Shane seemed a bit bummed out at first. When I asked if dinner was adequate, he said it was fine, he was just tired and that he'd had two burritos from Chipotle for lunch. I had to clarify whether two burritos is a big or a small lunch for him (it's "decent").