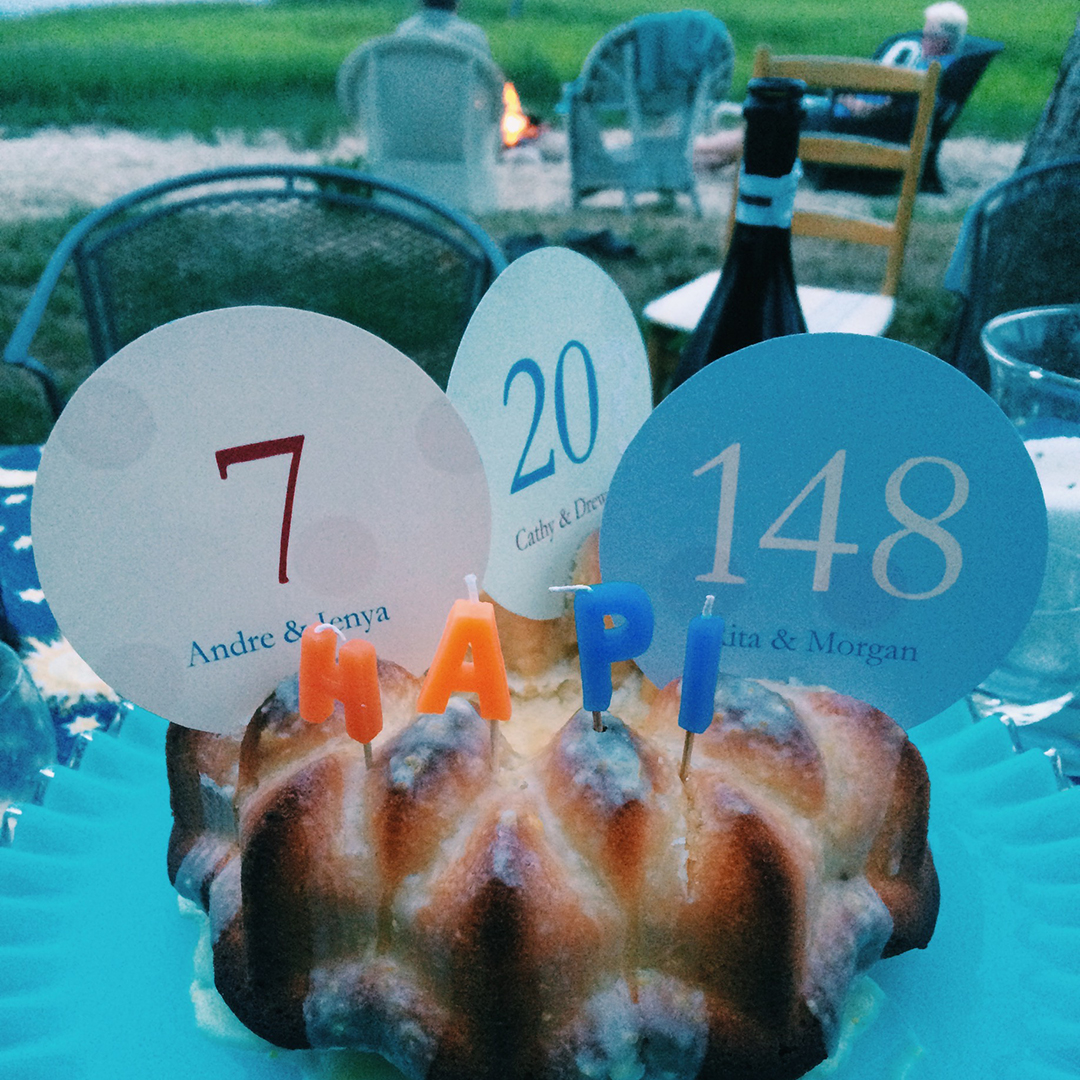 This was a special (hapi*) weekend. We had two wedding anniversaries and two birthdays to mark. We celebrated with a big dinner on the lawn by the beach, with lots of food and a real chill atmosphere. And cake, natch.
*There were no ordinary birthday candles, nor were we able to find the right letters to spell "happy" "birthday" "anniversary" or any of the initials of the folks being fetted.
We started the evening with local steamers dug by someone in our group, probably Drew. The young Patriots fans were particularly smitten with the clams.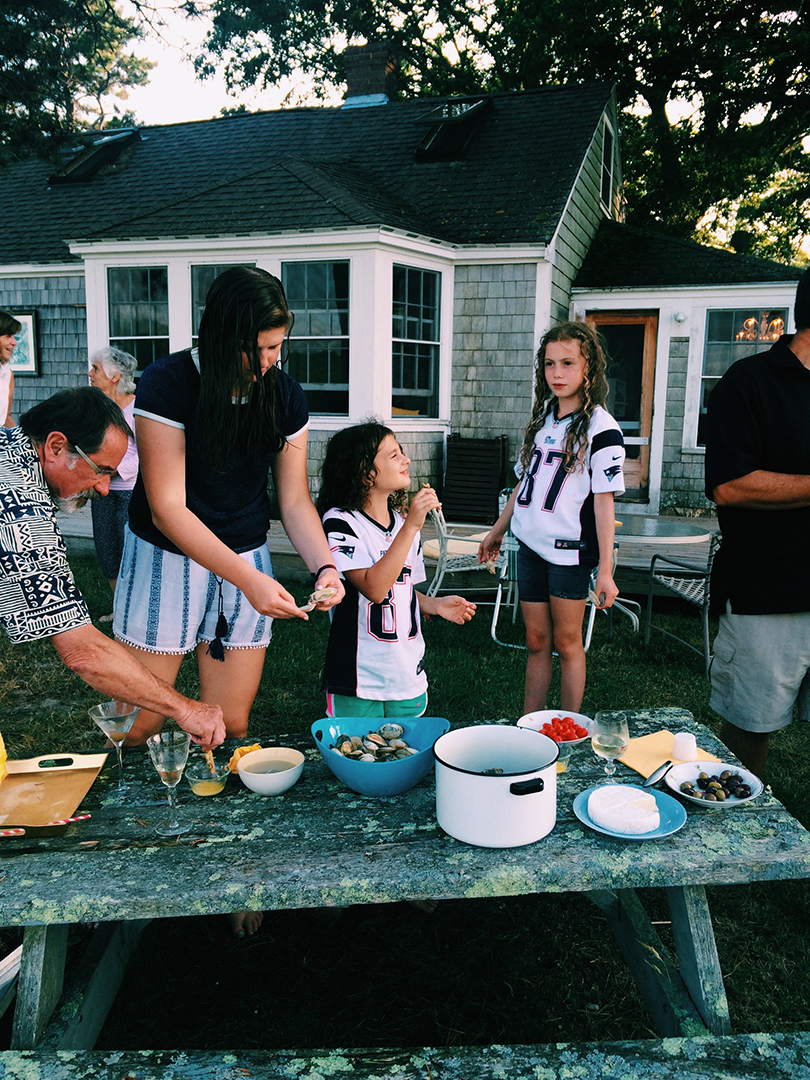 These beautiful paper straws looked so nice with the vegetarian appetizers.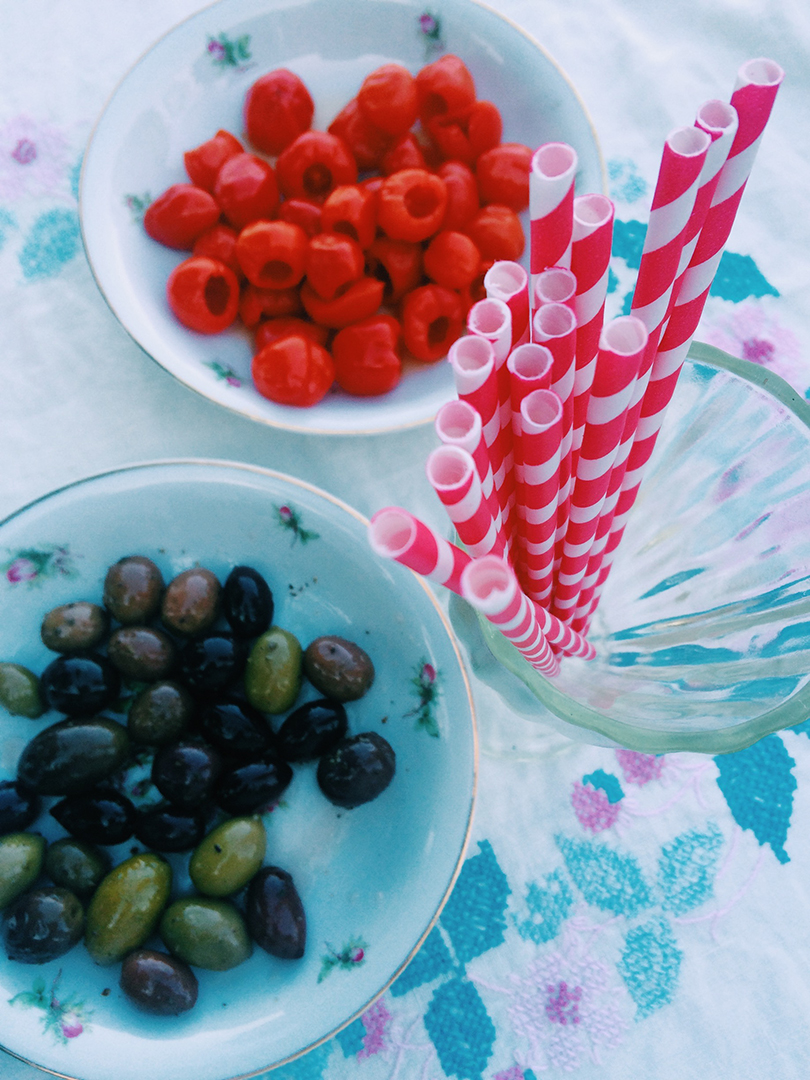 Dinner was served buffet-style on a favorite old picnic table, which my mom and I insist on keeping even though it's literally biodegrading before our eyes.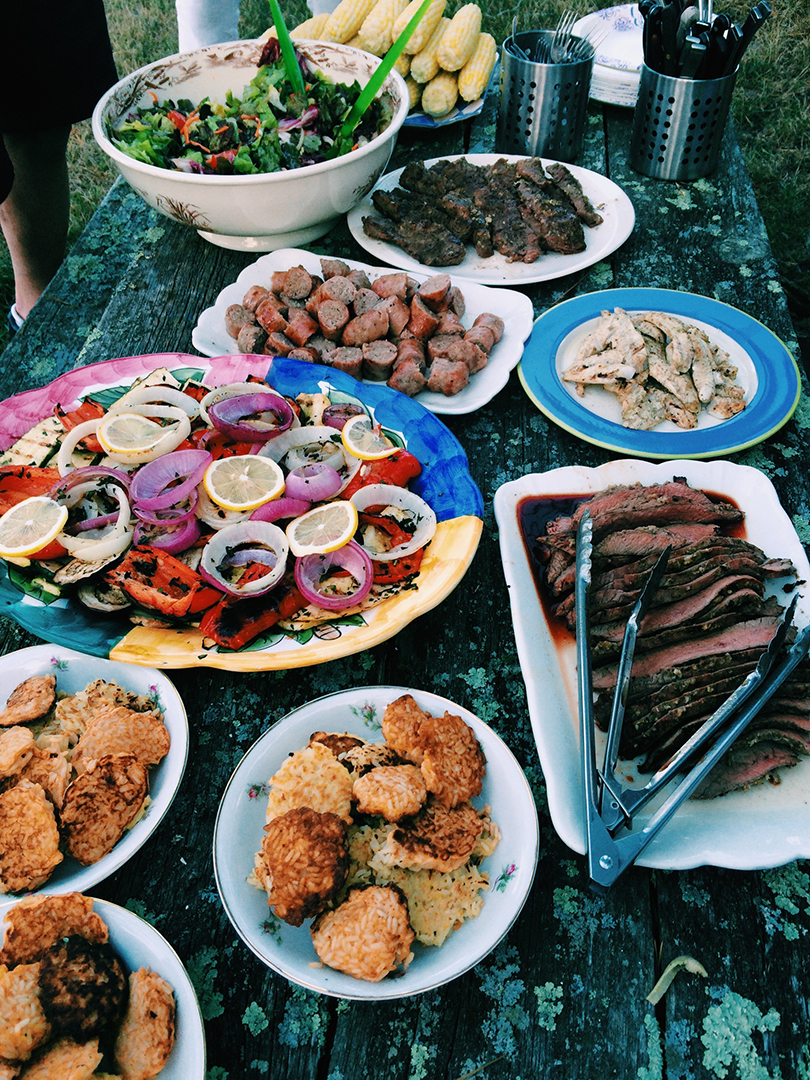 While one of my kids was napping and the other was out fishing, I revisited an old favorite cake recipe from the Silver Palate Cookbook. I chose glazed lemon cake, because I was not in the mood for chocolate mayonnaise cake and I wanted to use an analog recipe for a change.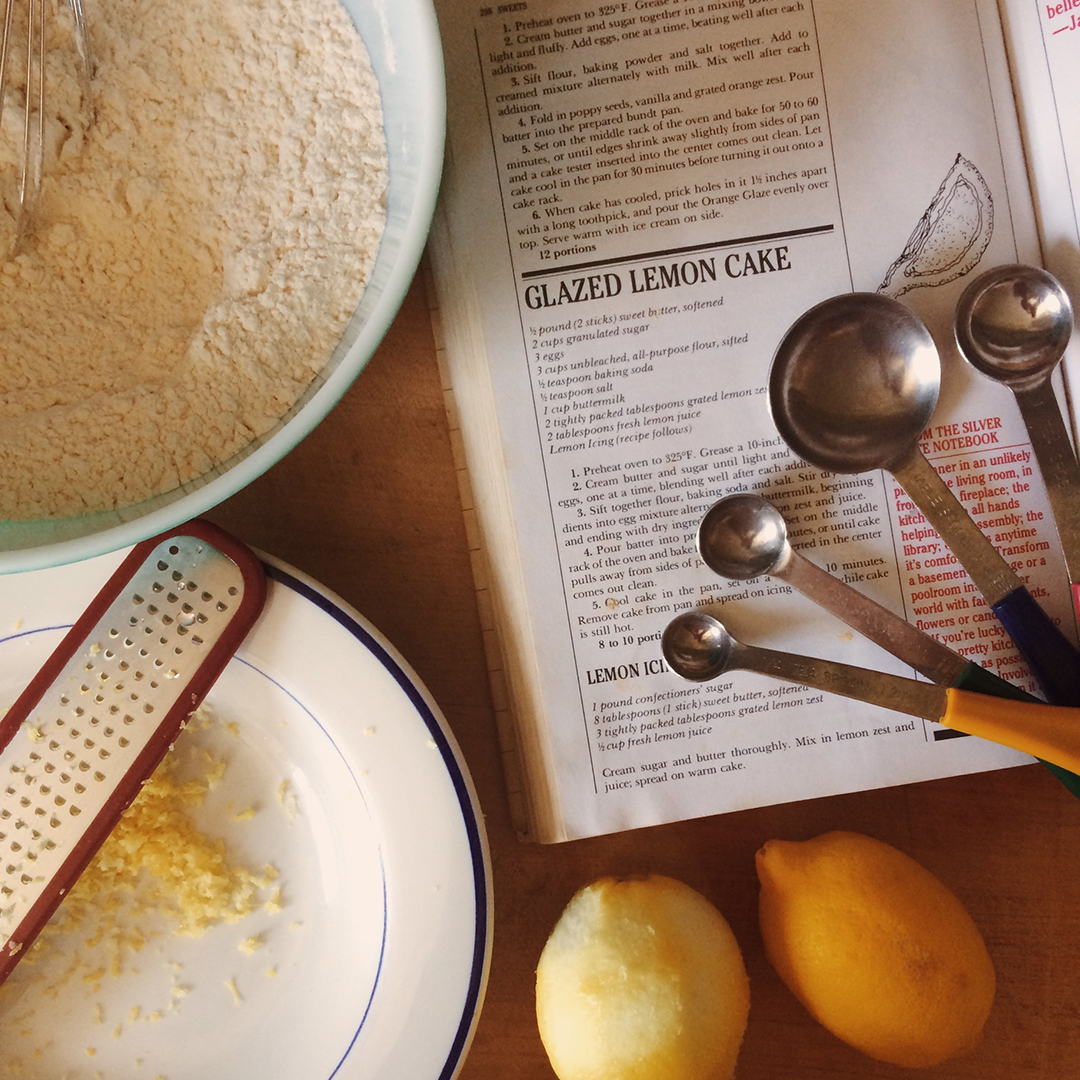 • Glazed Lemon Cake •
From the Silver Palate Cookbook
Ingredients
½ pound ( 2 sticks) unsalted butter, softened
2 cups granulated sugar
3 eggs
3 cups unbleached all-purpose flour, sifted
½ teaspoon baking soda
½ teaspoon salt
1 cup buttermilk (it's ok to use regular milk mixed with 1 teaspoon white vinegar or lemon juice)
2 tightly packed tablespoons grated lemon zest
2 tablespoons fresh lemon juice
Lemon Icing (Recipe follows)
Preheat oven to 325 degrees. Grease a 10-inch tube pan.
Cream butter and sugar until light and fluffy. Beat in eggs, one at a time, blending well after each addition.
Sift together flour, baking soda and salt. Stir dry ingredients into egg mixture alternately with buttermilk, beginning and ending with dry ingredients. Add lemon zest and juice and stir to combine.
Pour batter into prepared tube pan. Set on the middle rack of the oven and bake for 1 hour and 5 minutes, or until cake pulls away from the sides of the pan and a tester inserted in the center comes out clean.
Cool cake in the pan, set on a rack, for 10 minutes. Remove the cake from the pan and spread icing at once, while cake is still hot.
Lemon Icing
1 pound confectioners' sugar, sifted
8 tablespoons (1 stick) unsalted butter, softened
3 tightly packed tablespoons grated lemon zest
½ cup fresh lemon juice
Cream sugar and butter together thoroughly. Mix in lemon zest and juice; spread on warm cake.