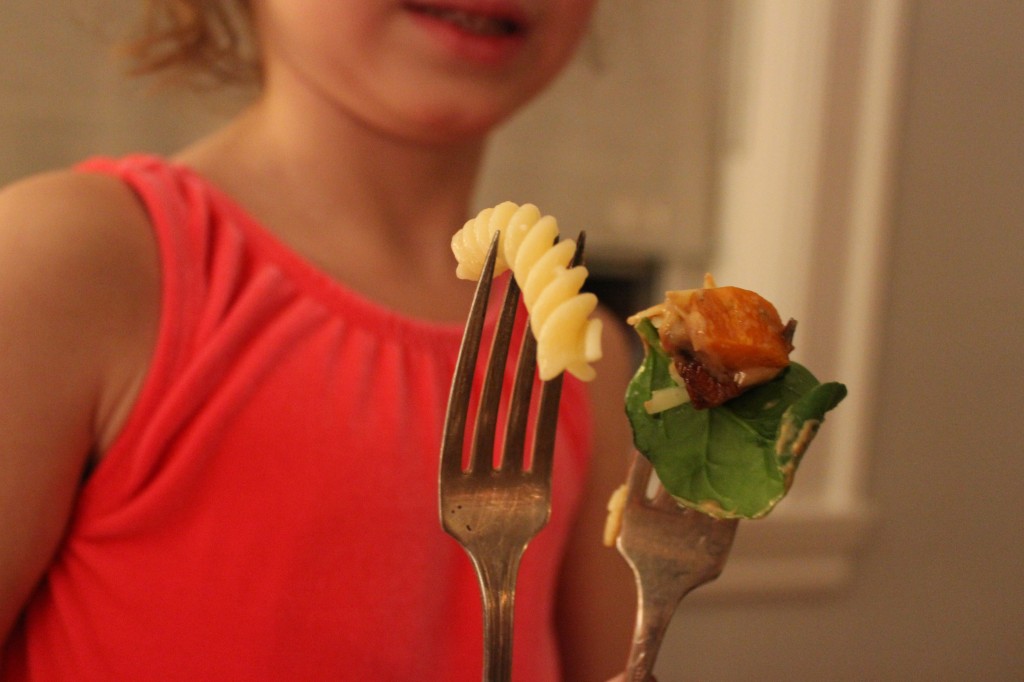 Tonight I had salad* and Rose** had pasta with butter and cheese.
*Delicious new dressing recipe!
**Yes, my daughter wears a leotard every day.
• Creamy Miso Salad Dressing •
1 tablespoon miso paste
1 tablespoon creme fraiche
1 teaspoon honey
1/3 cup plain, nonfat yogurt
1 tablespoon olive oil
Combine the miso and creme fraiche in a small bowl, using a fork blend until there are no miso lumps and the mixture is smooth. Add the honey and mix well. In another small bowl or pitcher, combine the yogurt and olive oil. Add the miso, creme fraiche and honey mixture to the yogurt and olive oil, stir to combine. Serve over hearty salad greens like spinach or baby kale. Roasted sweet potatoes, lentils and nuts go well with this dressing too.