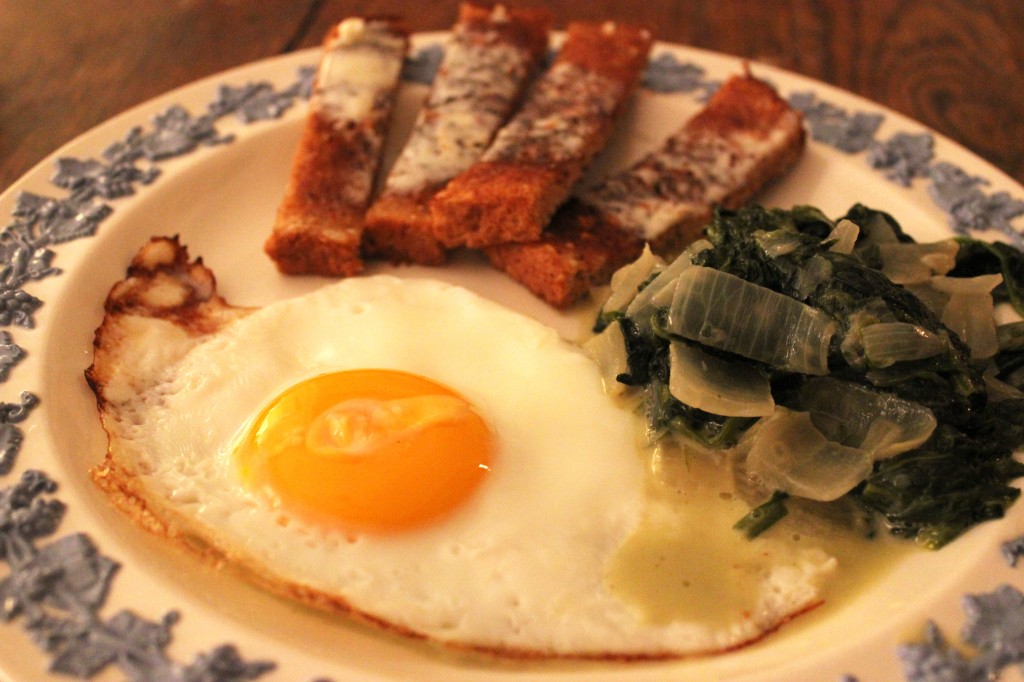 It took us so long to find a parking spot this evening that I couldn't even get fried eggs and toast fingers on the table in time. I should probably blame the spinach too though, and not just the lack of available parking spaces in my neighborhood.
Back when my csa box was overflowing with more leafy greens than I could consume, I blanched and froze a few batches of spinach. Unfortunately, I froze them in a big blob instead of a nice, flat patty. That big blob took ages to defrost in the pan tonight. Regardless, it was pretty yummy.
• Easy Creamed Spinach •
Sautee an onion in butter, add frozen spinach (a 10 oz package, or equivalent), continue cooking over medium heat, when it is (finally) defrosted and hot, add salt, pepper and a few dollops of creme fraiche. Serve.