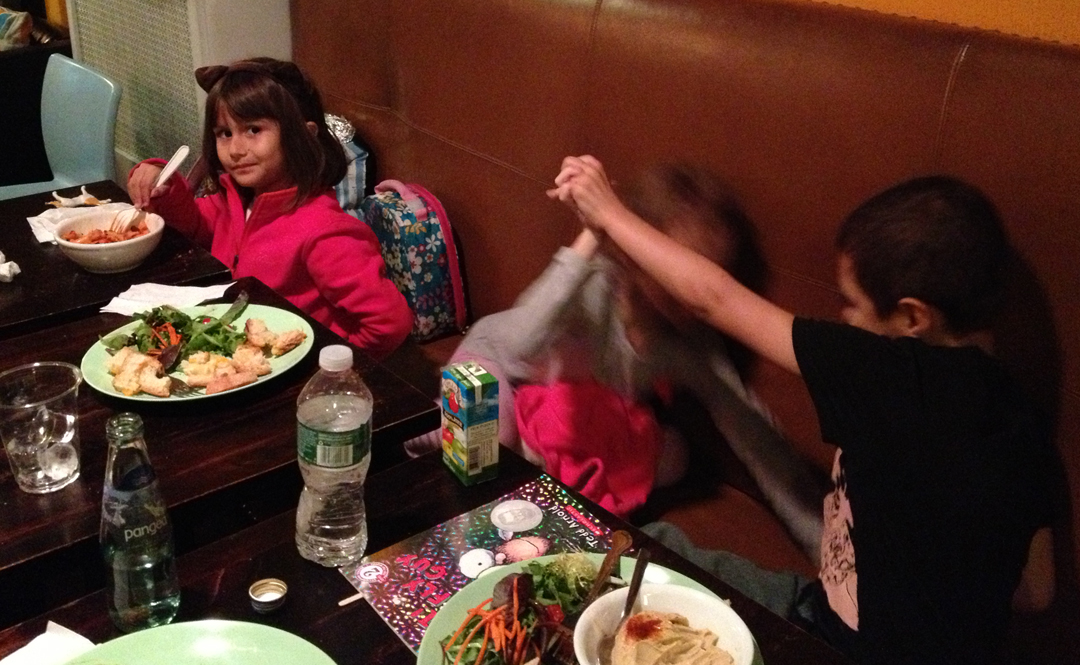 We met some friends at the coffee shop for dinner tonight. What a wonderful idea! Why did I not think of it before?
The kids had a grand old time, eating, wrestling and who knows what else. And the moms got to chat over a glass of wine… or mineral water (sigh).
As if wrestling, tickling and running all around wasn't enough. Rose felt compelled to work out on her new gymnastics bar, from the moment we got home, until we peeled her off of it, at 10 minutes past bedtime.