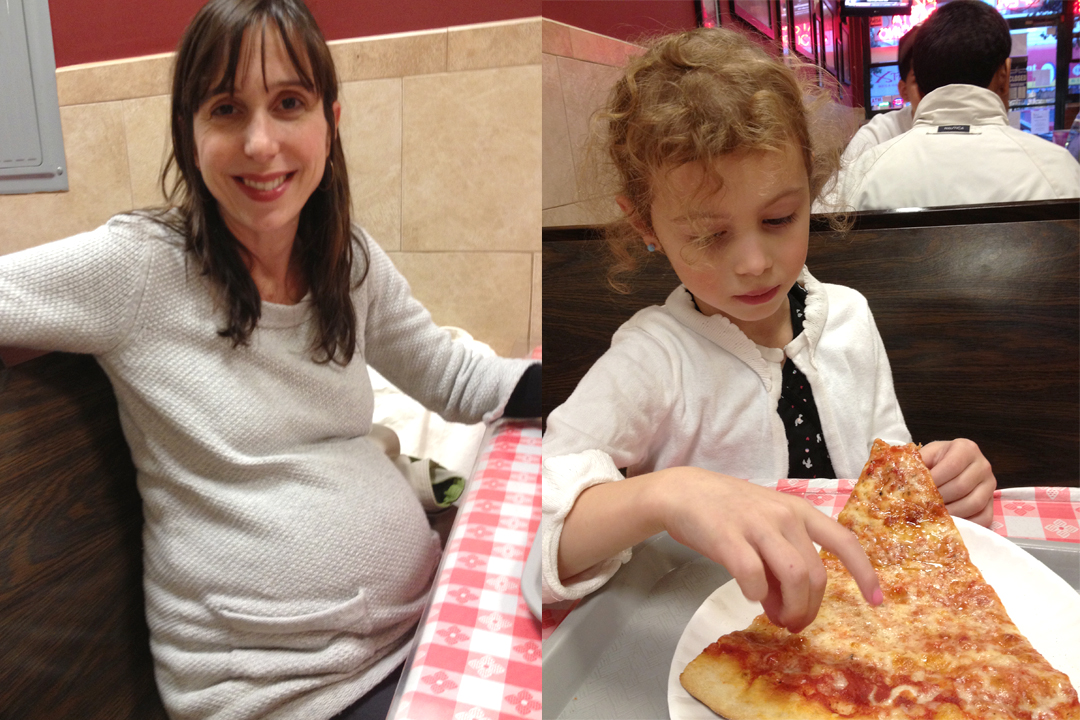 The wonderful thing about being a regular our favorite coffee shop, is that when the shop is closed for a private party, you might just get an email from one of the owners, letting you know they'll be closed, so that you can make alternate plans.
Thanks to one of the kind owners at Espresso 77, we didn't walk the extra block out of our way to find the shop closed. At the moment an extra block is feeling like an awful lot of distance to me, so I'm particularly grateful.
Instead, Rose chose pizza at Gianni's, which was fine with me. She also took this photo of me with my 32 week protrusion, just for her auntie Trish, who can't see us from all the way over there in Ireland.