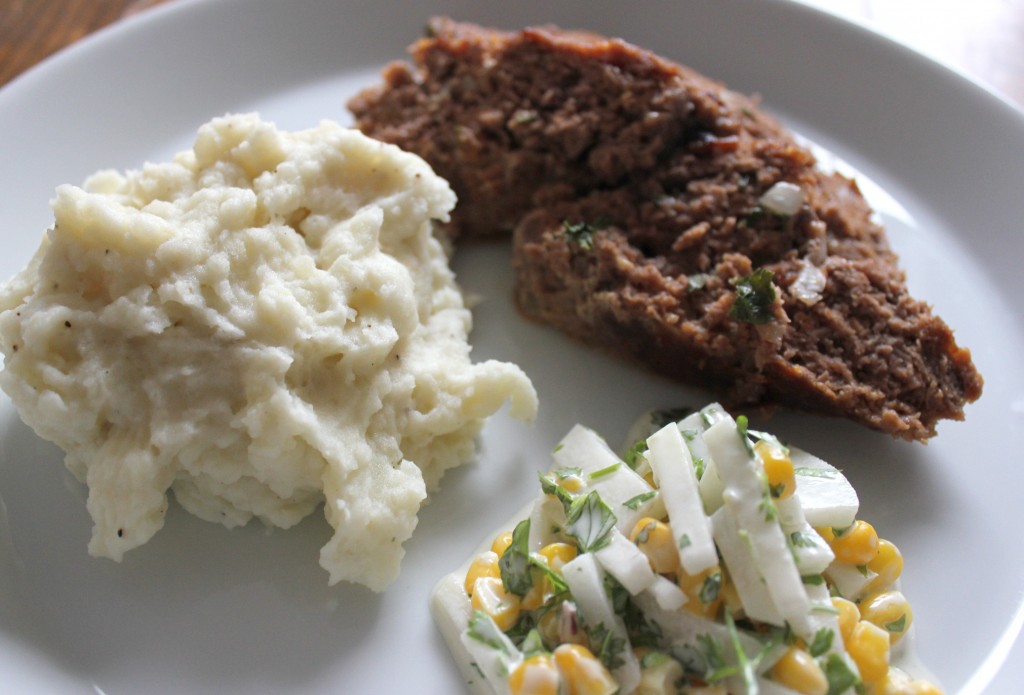 Shortly before my parents left today a friend came over to collect Rose. She returned her a couple of hours later with not one, but two meatloaves. One beef and one chicken. They were all prepped and ready to be cooked at our convenience. How totally rad is that?
We had the beef tonight. Rose exclaimed "I love meatloaf! Raise your hand if you love meatloaf!" and Shane was about as enthusiastic as someone on a whole bunch of pain meds can be.
With it we had mashed potatoes, which seemed like the quintessential potato side for meatloaf. And kohlrabi slaw with lime, cilantro and corn (CSA, baby).