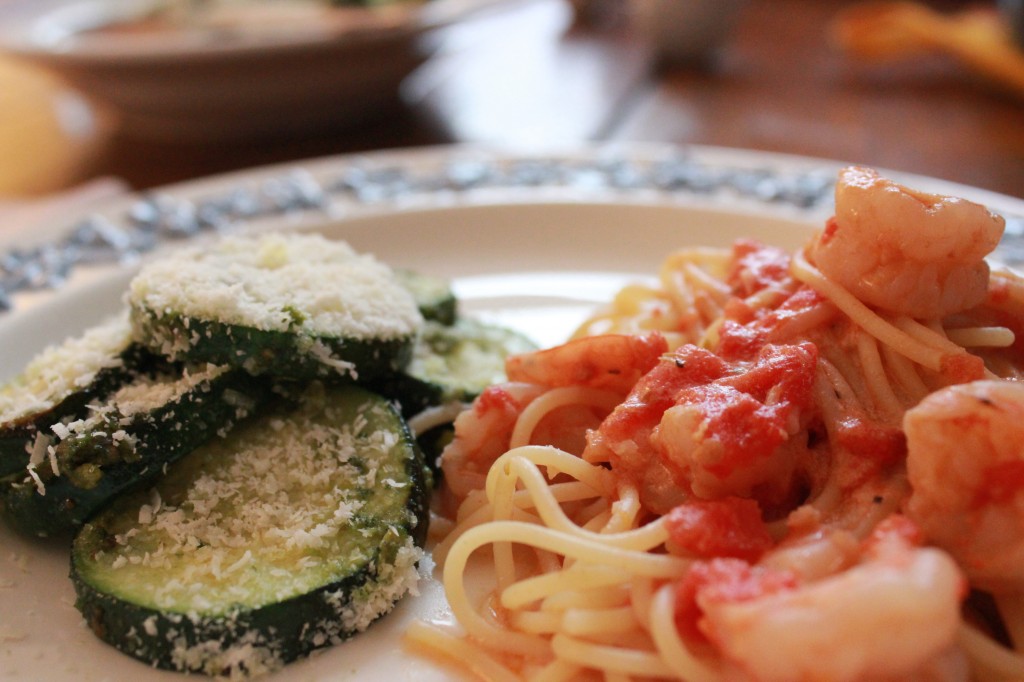 Honeys, I have a headache. Due to a rigorous vacation schedule, I missed too many appointments with my amazing acupuncturist, and now I'm paying the price.
Back in the dark ages, Shane and I used to think ourselves quite fancy whenever we managed to cook more than two dishes for dinner. Nowadays three is the norm, sometimes even four or five. Ooh la la! Tonight, thanks to my headache, we went back to having just two things.
Sauteed zucchini from my csa box with a little of last nights pesto, topped with grated parmesan. Capellini with Shrimp from this recipe by way of Teresa Sheedy of Teresa Cooks. Teresa makes the very good point that who really makes only half a pound of pasta? The recipe makes more than enough sauce for a full pound. My family doesn't like angel hair pasta so we use thin spaghetti instead. Capellini with Shrimp is very quick if you buy the kind of shrimp that's already peeled and de-veined.