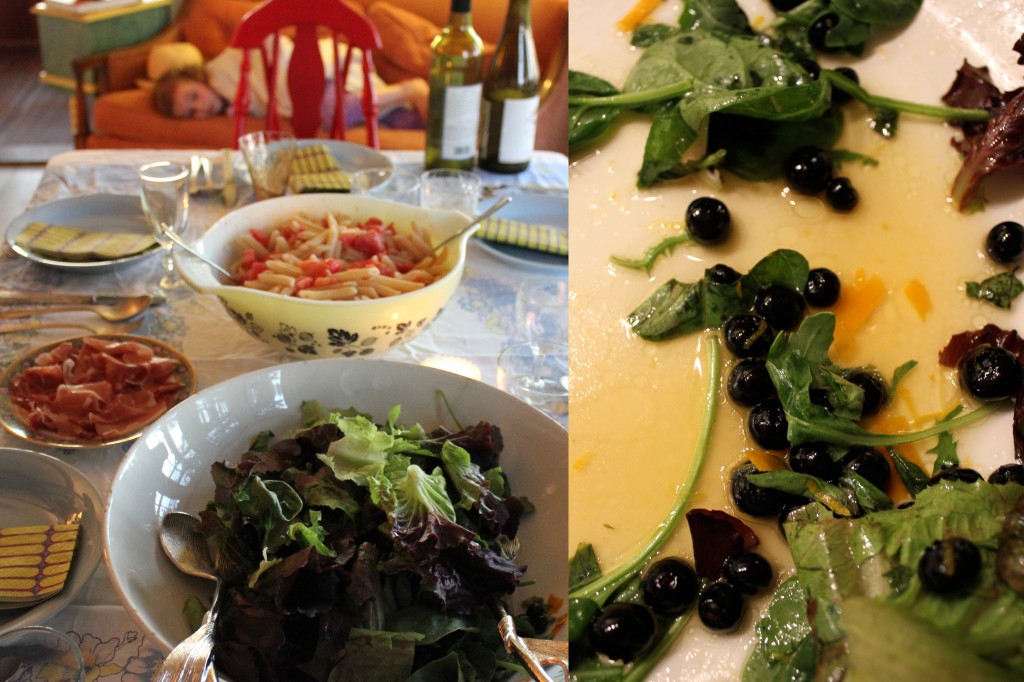 We had an intimate Cape dinner last night, just five of us. I had lots of tomatoes from my csa box and decided to make that delicious  Pasta With Tomato and Ginger Salsa and Creme Fraiche again. My family agreed that the dish can use a lot more fresh ginger than the recipe calls for.
• Rita's Signature Salad, Blueberries & Orange Version •
Make a batch of  Rita's Dressing with orange juice and zest, instead of lemon. Make the dressing in the salad bowl and then add all of the ingredients that can safely sit in the dressing, in this case, blueberries and fresh herbs. Put the leafy greens and anything that can't sit in the dressing without getting soggy, on top and then leave it alone. Toss just before eating. When the time comes to toss the salad, Rita will tell you that you need to "mix it, really, really mix it." It's a great way to bring salad to a friend's house, all in one bowl, without having to put the dressing in a bottle or jar.