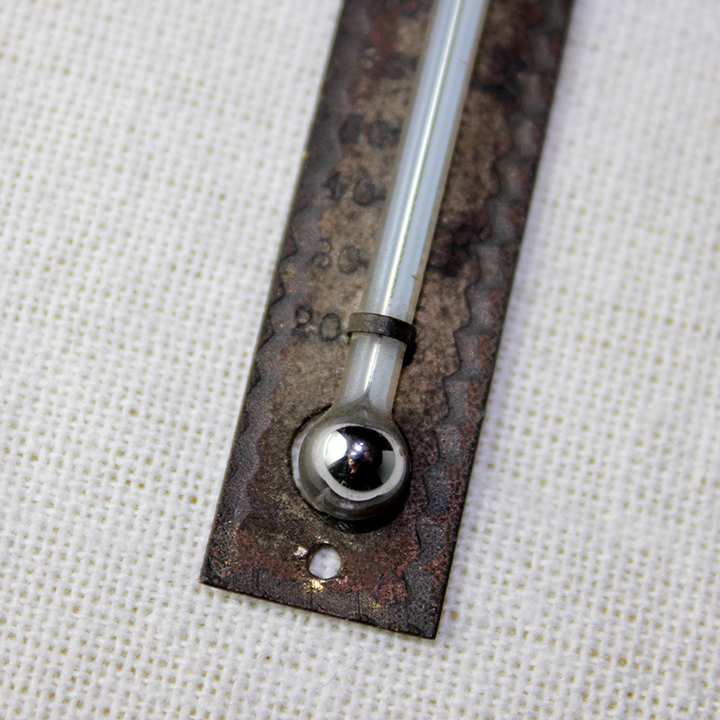 If you've been following Friday Finds for the past few weeks since it's inception, it probably won't surprise you to learn that this Friday's treasure is tiny, metal and old.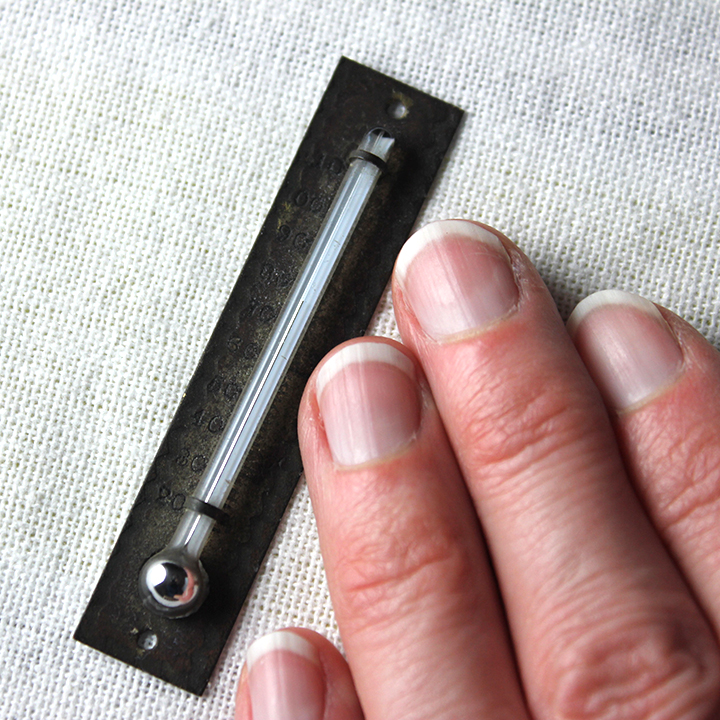 What I've got for you today is a very small (see my fingers for scale) old mercury thermometer reading accurately at about 73 degrees. It's got gorgeous detail for something so small, with engraved numbers and a scalloped motif around the edge.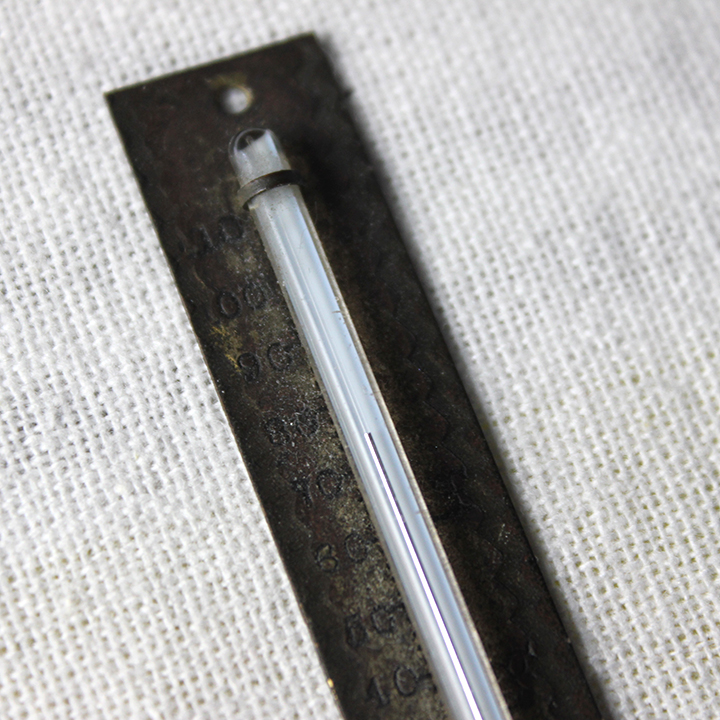 It's also got an incredibly pleasingly round bulb full of mercury (!) which is somehow extremely satisfying to me.
Meanwhile, Shane made a delicious and very lemony pasta tonight from Cook's Illustrated. It doesn't look like much but it was a creamy, lemony, shalloty delight.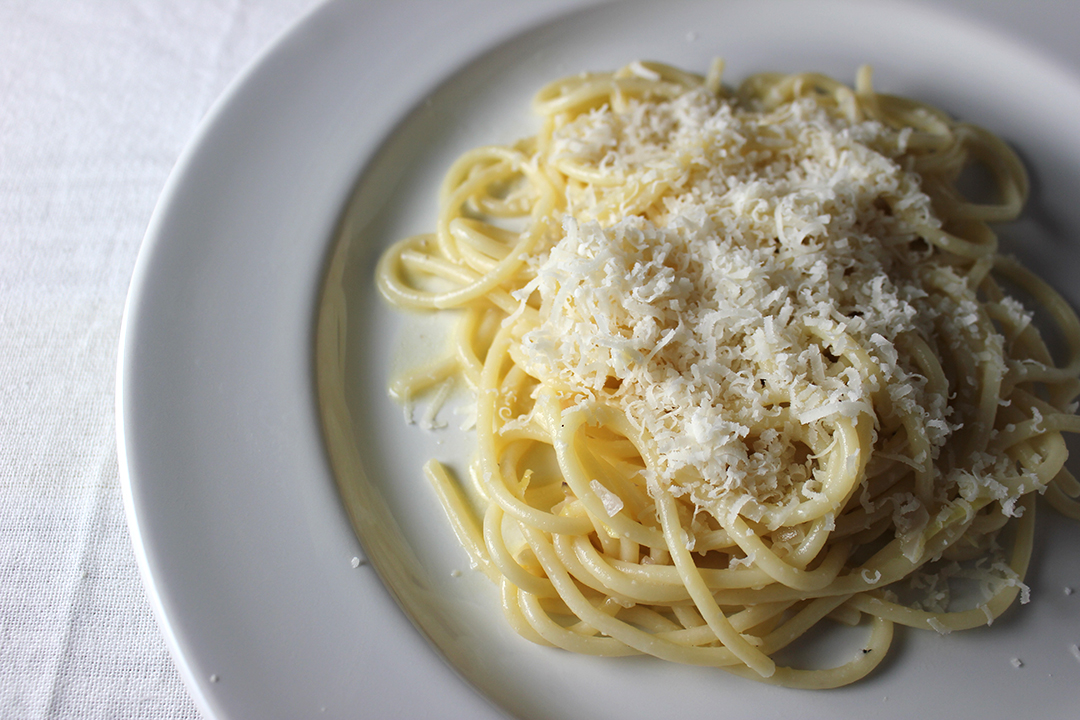 • Spaghetti with Lemon and Olive Oil •
from Cook's Illustrated
Serves 4 to 6
Table salt
1 pound spaghetti
¼ cup extra virgin olive oil, plus more for serving
1 medium shallot, minced (about 3 tablespoons)
¼ cup heavy cream
2 teaspoons finely grated zest and ¼ cup juice from 3 lemons
1 ounce finely grated Parmesan cheese (about ½ cup), plus more for serving
Ground black pepper
2 tablespoons shredded fresh basil leaves
Let the dish rest briefly before serving so the flavors develop and the sauce thickens.
Bring 4 quarts water to boil in large Dutch oven over high heat. Add 1 tablespoon salt and pasta to boiling water; cook, stirring frequently, until al dente. Reserve 1¾ cups cooking water, drain pasta into colander, and set aside.
Heat 1 tablespoon oil in now-empty Dutch oven over medium heat until shimmering. Add shallot and 1/2 teaspoon salt; cook until shallot is softened, about 2 minutes. Whisk 1 1/2 cups of reserved pasta cooking water and cream into pot; bring to simmer and cook for 2 minutes. Remove pot from heat, return pasta, and stir until coated. Stir in remaining 3 tablespoons oil, lemon zest, lemon juice, cheese, and 1/2 teaspoon pepper.
Cover and let pasta stand 2 minutes, tossing frequently and adjusting consistency with remaining 1/4 cup reserved pasta water if necessary. Stir in basil and season with salt and pepper to taste. Serve, drizzling individual portions with oil and sprinkling with cheese.