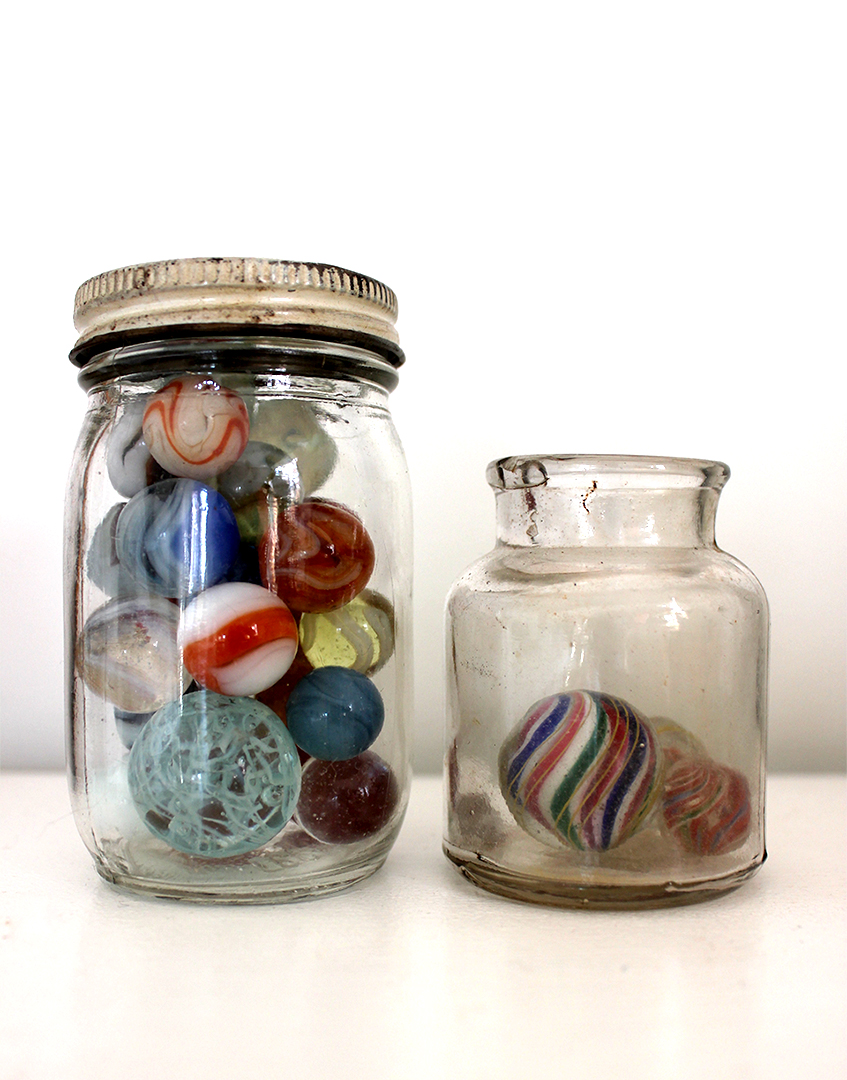 Welcome to the very first Friday Finds post! Here's some background on the Friday Finds feature, in which I show you, one week at a time, some of the cool old objects in my home that bring me joy. In other words, stuff that makes me happy besides food, family and friends.
Here's a small collection of antique, vintage and vintage-ish marbles. You've got to love marbles with their cold roundness and ability to mesmerize. As a teenager, marbles got me hooked on collecting old stuff, a glorious habit that has stuck with me for life. Hooray!
I also have a soft spot for old glass jars, especially if they have lids.
Enjoy. Happy Friday!