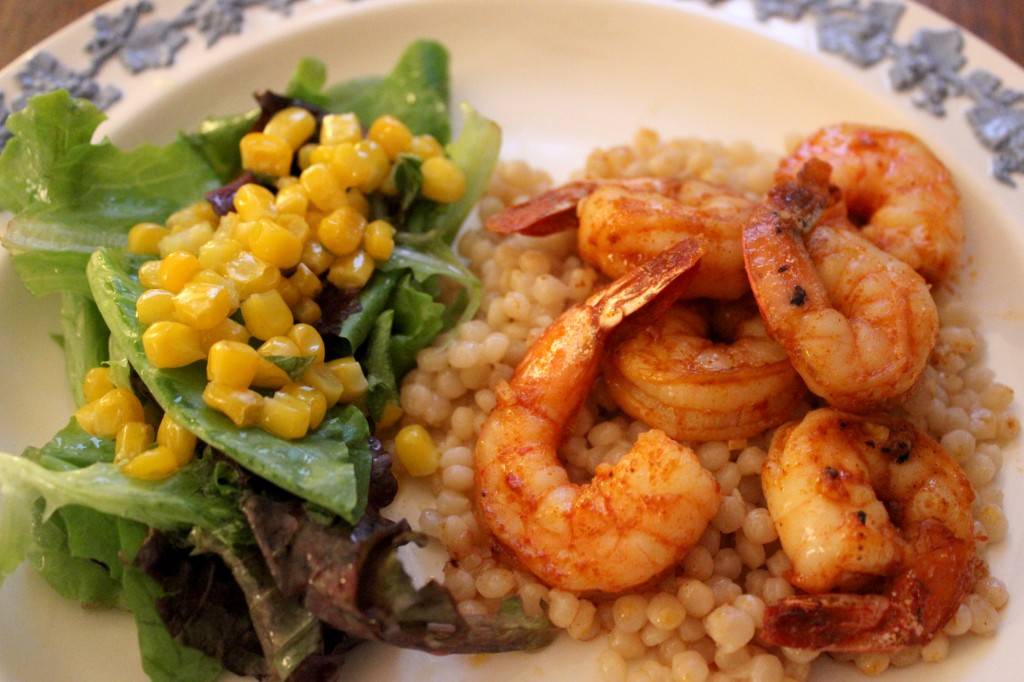 The answer is no, I didn't cook the shrimp in bacon. The flavor comes from smoked paprika.
Easy Broiled Shrimp (with smoked paprika, garlic and oil) takes about 10 minutes total, and is soooo good. You really need to try it, it's too simple and delicious (and quick!) not to try.
I was going to serve it over rice, but there were a couple of weevils in our rice. Ew. Instead we had pearl couscous, cooked with a bit of butter and better than bouillon. Everyone agreed that the couscous went very well with the paprika-oil from the shrimp.
We've got a lot of salad greens from our CSA to get through this week. Tonight it was mixed greens, with orange, rice vinegar & fresh oregano dressing, and roasted corn.
We didn't make nearly as big a dent in the greens as we needed to. I may be offering up free salads on my stoop this weekend.