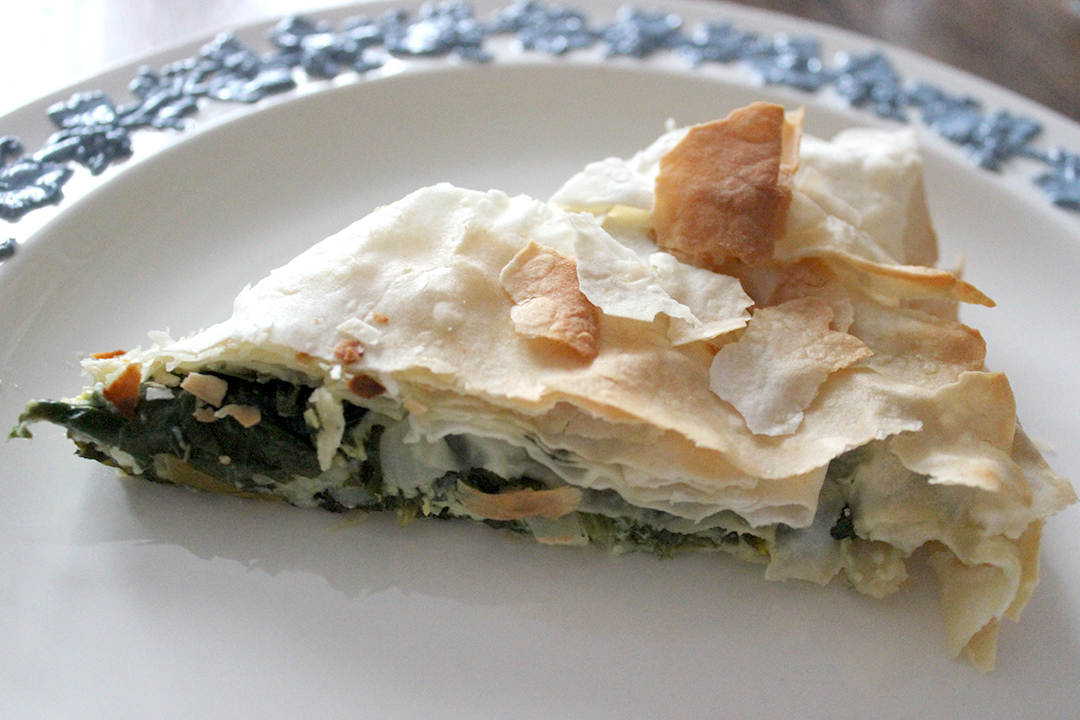 We will make it through our CSA box this week, thanks to this pie (and the fact that we brought some greens to the Cape last weekend).
The pie was loosely based on this Torta Verde, which is a favorite of mine. I mixed it up a bit by using spinach in addition to swiss chard. The prep time was cut significantly by using store bought pastry sheets, and by not measuring any of the ingredients, at all.
The kind of pastry sheets I used were from Turkey and promised "ultimate eating pleasure" on the package. Really! The sheets were big enough that I probably could have added another bunch of greens to the filling.
I don't know if I'll ever find those sheets again but I'm thinking any thin pastry sheet would do. Phyllo, for example, might be nice.
For Shane and Rose, we had grilled pork chops and rice. I don't think either of them touched the pie, but that's okay because it makes good leftovers, especially cold on a hot day like today.