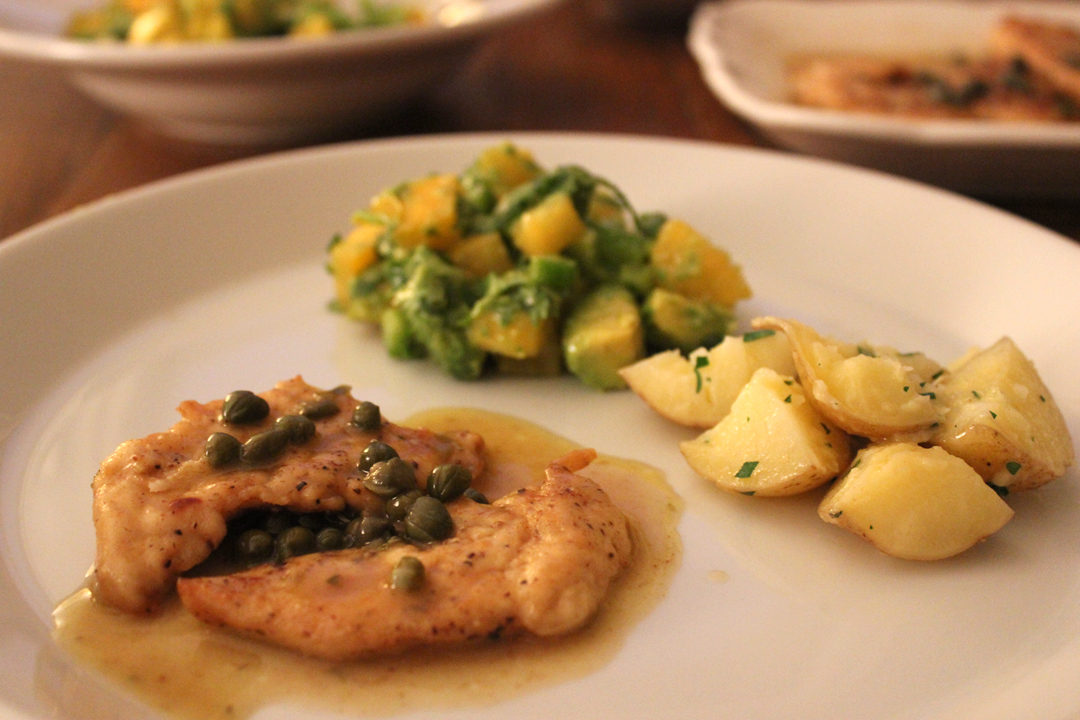 In case you missed my last post about Chicken Piccata, it's my new favorite dish. Sort of. I really like the sauce, particularly on potatoes or rice. My family really likes the chicken. I guess that works.
It's an easy recipe if you buy your chicken already sliced or pounded thin. If you decide to butterfly and pound it yourself, it's a bit messier and more time consuming. Serve it with simple potatoes or rice, the sauce is so good you can pour it over them as well.
We had ours with boiled potatoes and a salad of yellow CSA tomatoes, avocado & cilantro. Rose was incredibly excited for the chicken. Below is a photo of her just barely holding it together as she waits for dinner.