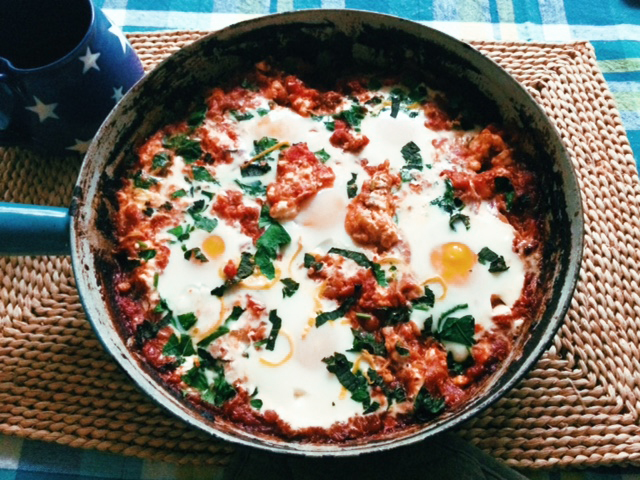 On Sunday, while working on our weekly meal plan, I wondered aloud on facebook whether we should have pasta with corn on Monday, or shakshuka. Only my friend Rachel replied, and she did so after I'd already decided on shakshuka (which is what she thought I should make too).
So there you go.
It's a dish I've wanted to try for years. Why didn't I? It's really, really good. My mom (who made it) says there are quicker recipes than the one I chose. But man it was good.
Rose complained a lot at first, but ultimately loved it. Shane didn't fuss, even though he thinks eggs are not a "proper meal."
Don't, don't, don't forget the grilled bread!