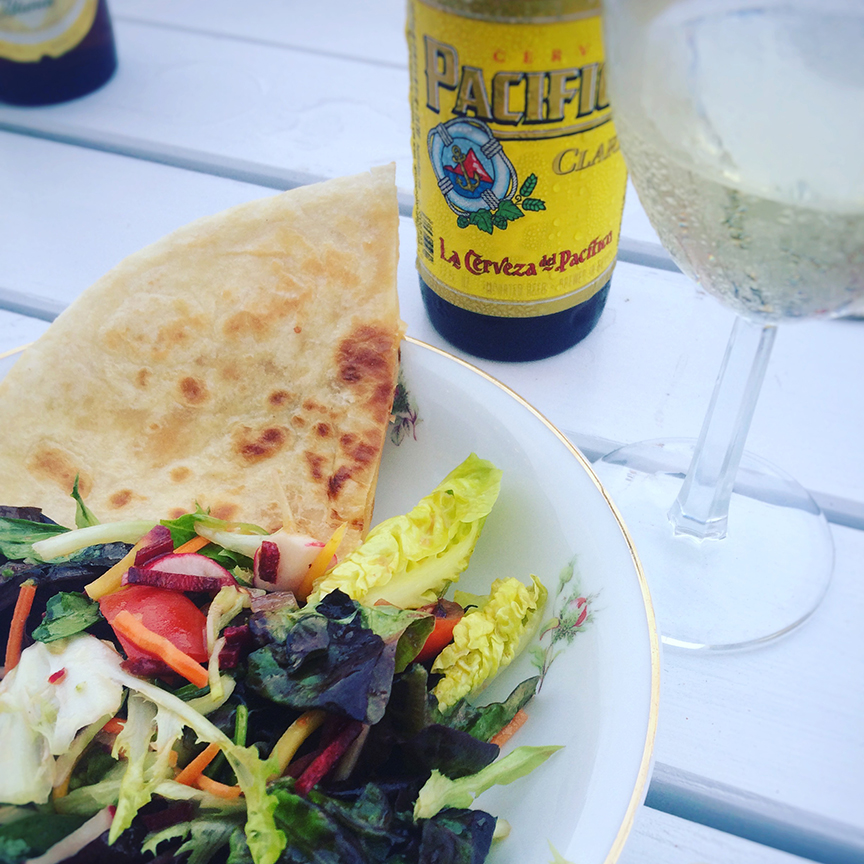 We had big numbers at the Cape this weekend. Though I can take no responsibility for it (I was there with both kids and no husband) I have to say, the meals were super-successful and seemed relatively easy to prepare, serve and clean up after.
Friday night was Green Posole, the most delicious quesadillas—I don't know what André did, he said it was just olive oil—and a gorgeous salad. We did our new-ish paper plate, buffet-style, eat-outdoors-while-kids-run-around thang and it was seamless.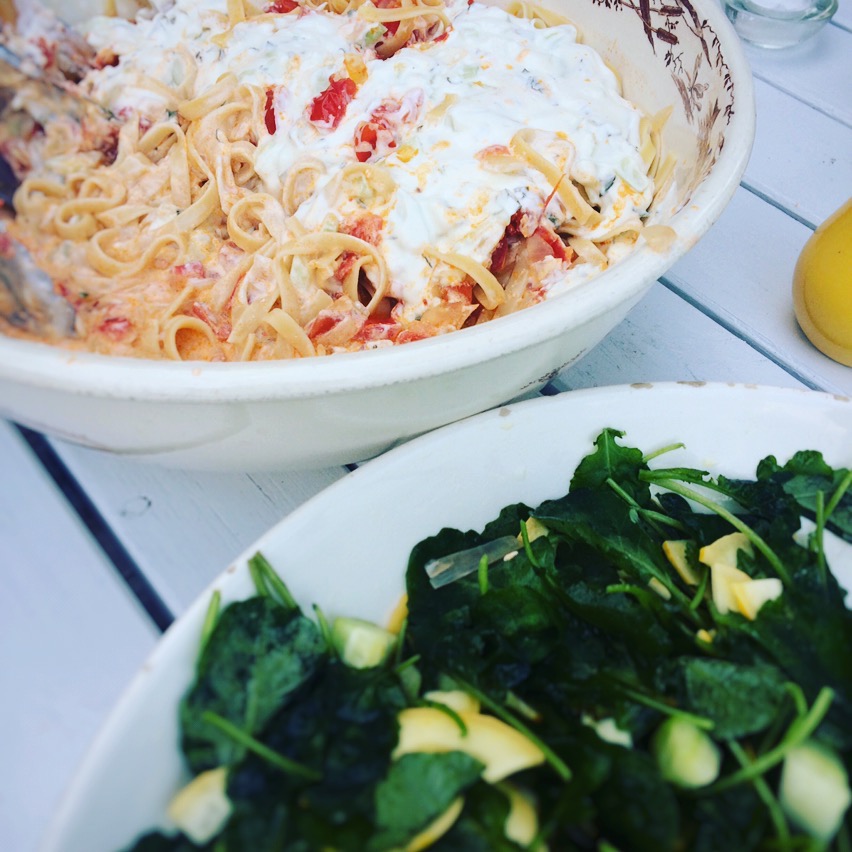 Saturday we had Pasta with Fresh Tomato Sauce and Tzatziki, sausages and salad. The pasta dish is always a winner and is super-easy to prep ahead of time. Also, it doesn't need to be served super-hot which is good when you've got people coming and going, which we did.
Thanks to Jenya and André who really pulled the whole thing off.