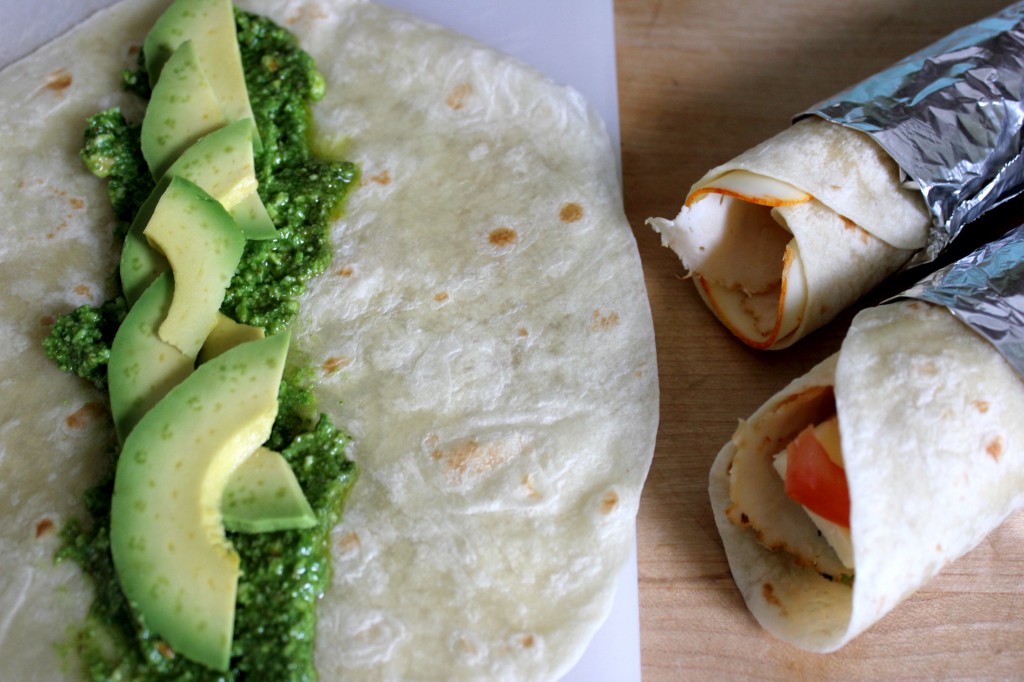 You're probably thinking I've gone tortilla-crazy. I probably have. Let's blame it on pregnancy.
Last minute plans had us in the car straight through dinner time tonight. I made some wraps for the ride, they served as dinner for Rose and me, and as a little hors d'oeuvre for Shane.
Rose had turkey and muenster. Shane had turkey, guacamole, cheddar & tomato. And mine was arugula pesto, avocado, tomato & muenster. A good trick is to wrap the bottom half of the wrap in foil so that the contents don't fall out onto your lap in the car.
I ate a salad when we got home, not because I was hungry, but to keep the Salad Challenge momentum going.