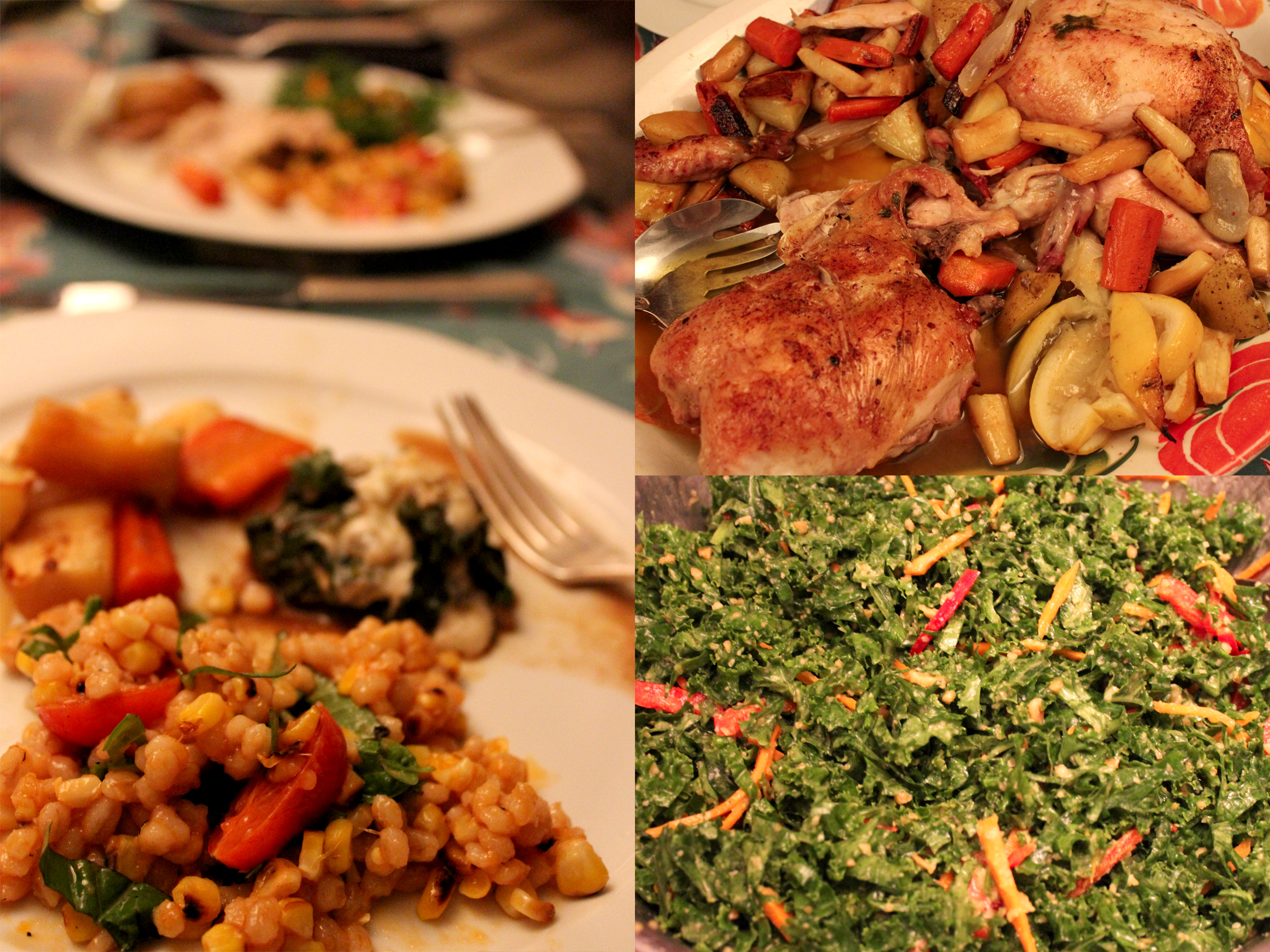 Our age old tradition is to have roast chicken on the Friday nights when everyone arrives at the Cape. Us New Yorkers usually miss out on this meal, in fact we don't even know if the rest of our family has been keeping up with the Friday roast chicken tradition.
My dad roasted the chickens (three Bell & Evans organic roasters) with lemon, loads of butter, carrots, parsnips, onions and potatoes. It's a recipe he learned when my mom was pregnant with me, and has been making ever since.
Anna made a Grilled Corn and Barley Salad from Food 52 that's been on my Pinterest "recipes to try" board for a while. It was really good. (It's now on the "recipes I've tried" board.) Drew made his famous kale salad with peanut dressing. And I made swiss chard with, you guessed it, cippolini onions and blue cheese.
More tomorrow!