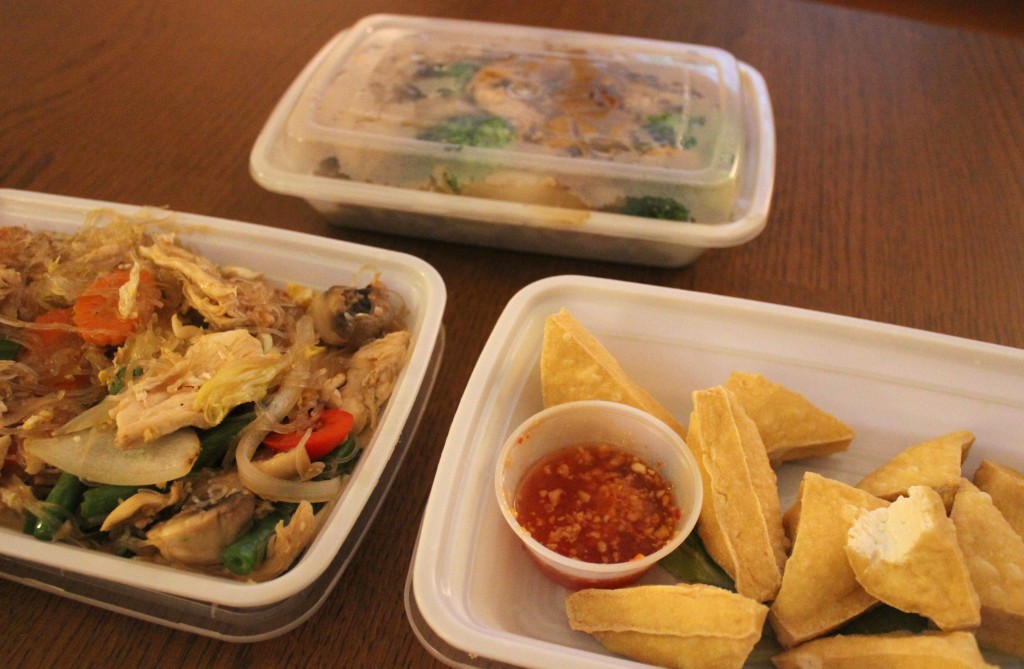 My husband, Shane, can't eat when there's a New England Patriots game on tv, he's just too emotionally invested. The problem is that it feels weird for Rose and I to sit in the dining room eating dinner, while Shane watches the game in the living room.
And so I've taken to ordering takeout on game nights. Rose and I eat, while sitting next to Shane as he watches the game. I don't think he really gains anything from the experience, but it makes me feel better, and Rose gets to sport her Patriots gear.
Tonight we had Thai from Arunee (ironically, the stress of ordering takeout is gone now that I don't have a migraine). Shane ate during half-time.