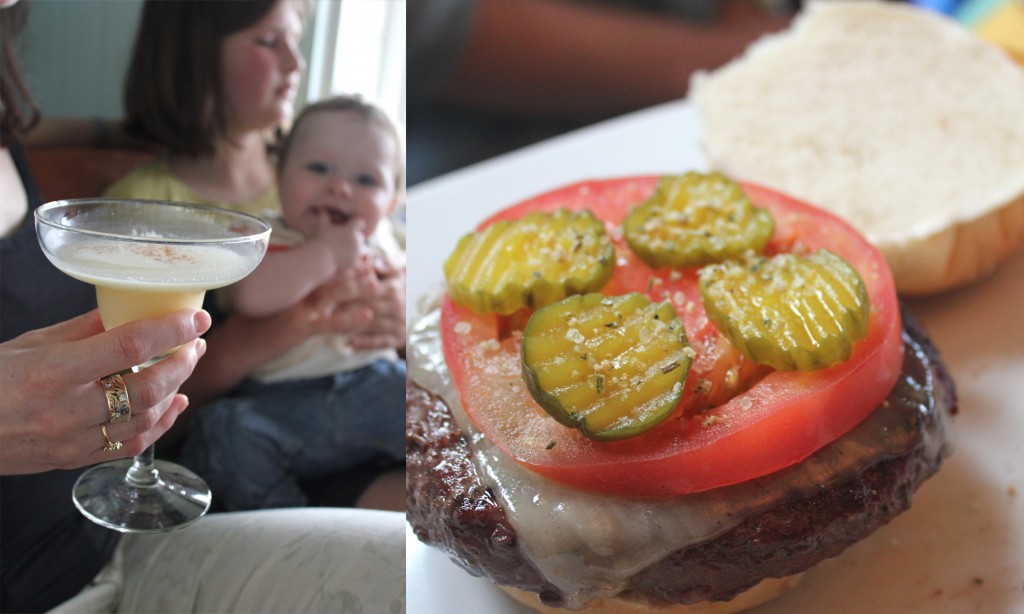 Sean was visiting today, which means lots of grilled meat for dinner. He and Shane put their three arms together and grilled up a pile of grass-fed burgers, cheeseburgers & brats. With all the fixin's, of course.
Rita made another rendition of the Asian cabbage slaw from Mexican night, this time with mint instead of cilantro. The drink of the evening was a Painkiller (recipe below), which was pretty great for me because it's almost just as good without the booze.
Dinner was followed by an incredible, awesome, up-close fireworks display, courtesy of our ever generous landlord—and Jenya's uncle—Richard. Happy 2nd of July!
• Painkiller Cocktail •
3 shots rum (not spiced)
3 shots pineapple juice
1 shot orange juice
1 shot cream of coconut
ground nutmeg
Shake all ingredients in a cocktail shaker with ice, strain into ice-filled glasses. Top with a sprinkle of nutmeg. Pretend you're in the British Virgin Islands.