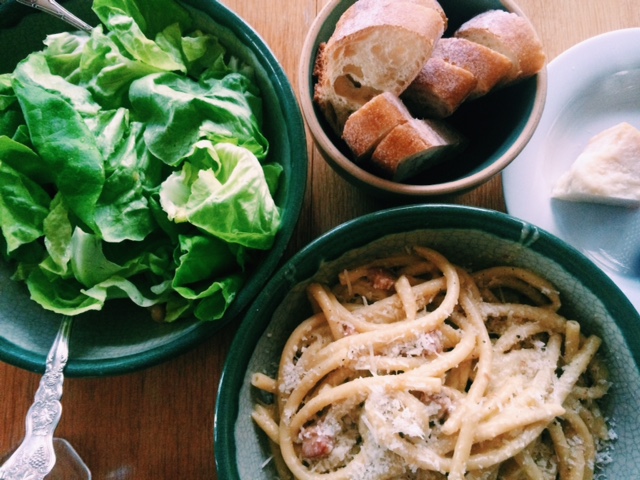 I haven't been posting lately because a while ago, my light got put away, and it never came back out because things are a mess around here. Because we're moving. All 8 of us.
You may recall that Shane, the kids and I moved in with my parents a while back, and then my sister and brother-in-law moved in too. It's been a big, chaotic, happy family time. We've all enjoyed each other, gotten to know each other's quirks a bit more, and my kids have come to know, love and depend on their immediate family in an invaluable way.
But now we're moving on to the next phase in our lives.
My sister and brother-in-law are moving to a home of their own, to get started on their life as newlyweds. My parents and Shane, the kids and I are moving to separate temporary homes while we literally tear the roof off this big old house and turn it into a proper two-family forever home.
Also, my 73 year old mom broke her leg and Rose had her gymnastics State Championships this weekend. If there's a better reason for carbo-loading, I don't know what it is (ok, marathons maybe, but whatevs).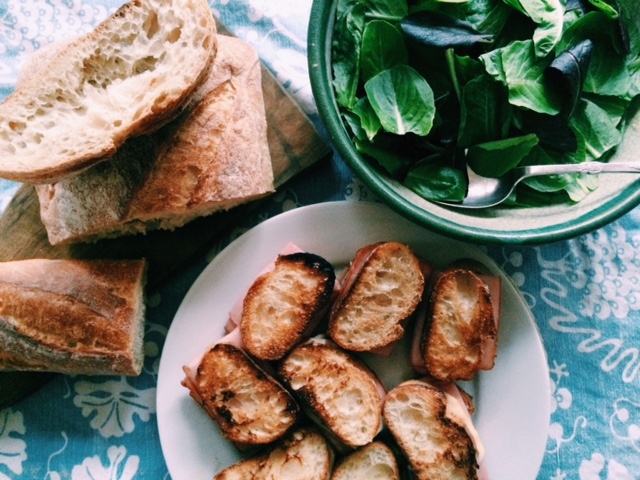 The last two nights there's been enough remaining daylight to document dinner. I present you with Shane's famous carbonara and mini grilled cheeses on baguette slices, with ham for those who like that kind of thing. And, of course, extra bread and delicious salads.
More soon. Miss you guys. xoxox