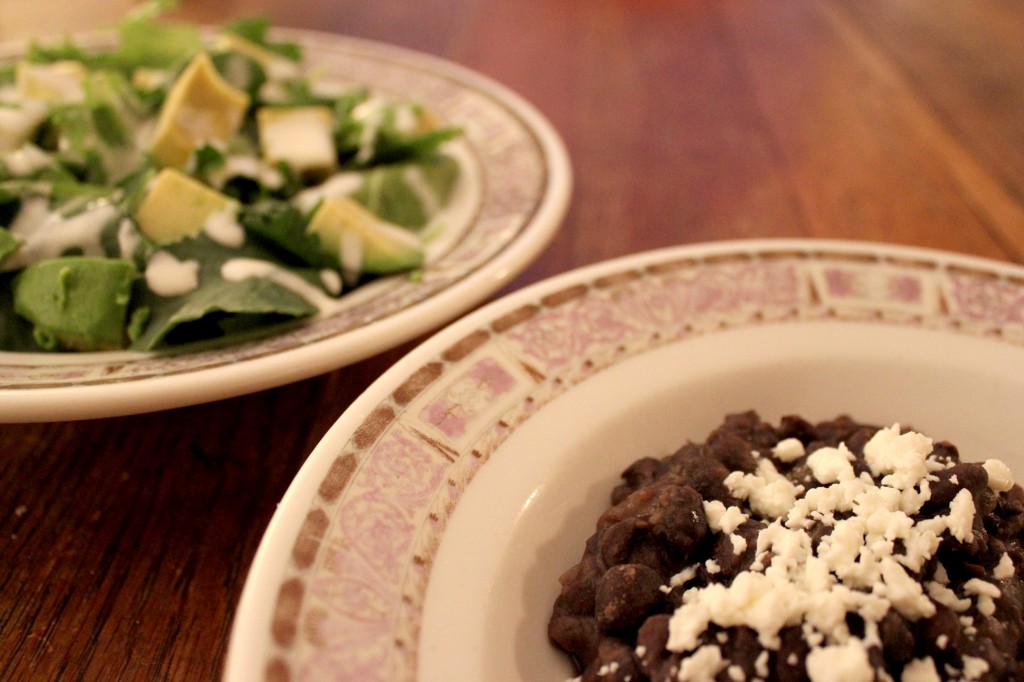 Few things are more gratifying than making beans from scratch. By from scratch I mean from dried beans, the kind you soak. What other main course costs less than two dollars to make, is delicious, and nutritious, and serves 4?
If I were a planner-aheader (which I most certainly am not) I would make beans from scratch every week. Because they require some time to make—not hands-on time, just simmering hours—they make it to our table much less often than they should.
I don't have a recipe, the ingredients are: a bag of beans, an onion, a couple of cloves of garlic, some Better Than Bouillon, lots of cumin and a glug or two of wine.
Tonight we had our beans with a bit of crumbly white cheese, rice and a baby kale salad with avocado and creamy lime dressing.
Rose photographed her own plate (below).