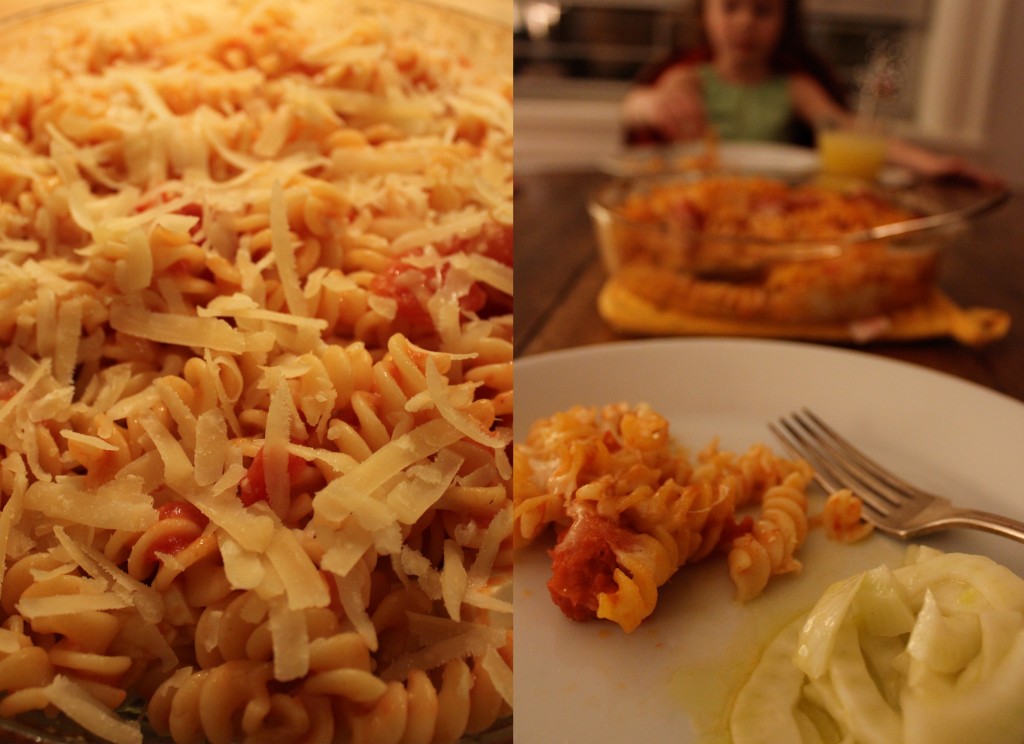 You might recall that several weeks ago I made the Kitchn's Easy Pasta Bake but ran out of time, and didn't bake it. Tonight I made the real thing, more or less. It is easy, but for me, it's a bit too time consuming for an ordinary weeknight because of the 45 minute sauce. Not that I would change the sauce, Marcella's Famous Sauce is really, really good.
So here's my solution. Make it on a day when you have time and freeze half of it. (The to-be-frozen pasta is the image on the left, the one that looks like an endless field of cheesy starchy goodness.) If your family is small like mine, you can probably split the single recipe in two. Otherwise, double it.
Whenever I cook a previously frozen pasta dish, I let it thaw completely, in the fridge or on the countertop, and then bake it per the recipe's instructions.
For veggies, we had a simple fennel salad with mustardy dressing.
Be sure to check out the new addition to In The Kitchen today. It's The Steady Table's Costco shopping list.