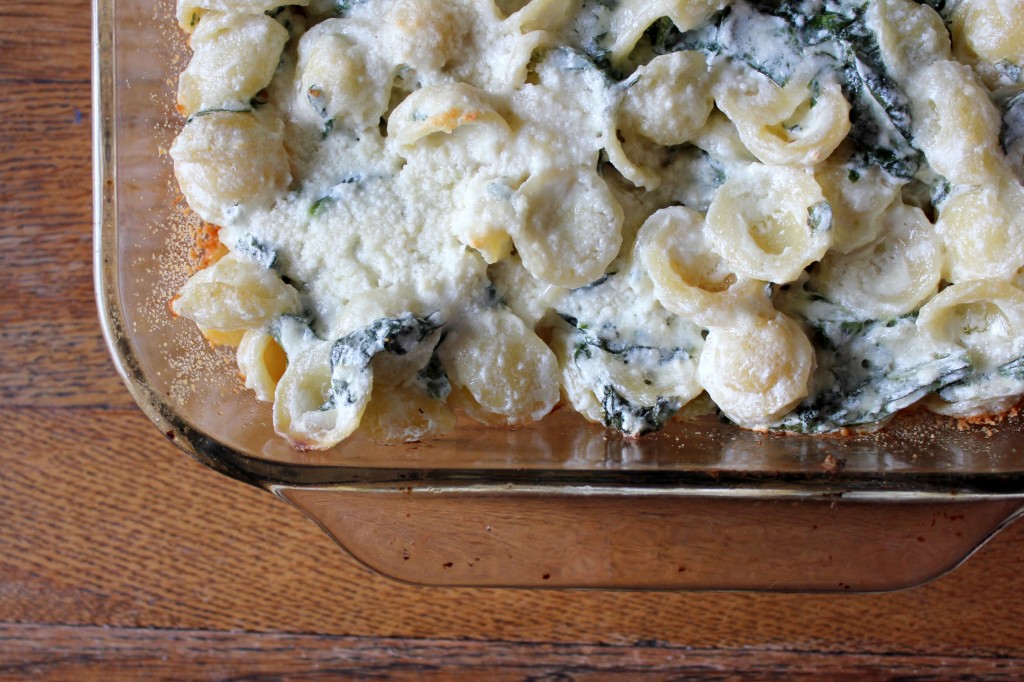 My friend Marji suggested that The Steady Table should become friends with the blog Lottie & Doof. When I clicked over to find out more about them, I was pretty excited to see this recipe for Baked Orecchiette, with fresh ricotta, herbs and lots of greens. Particularly since this week's CSA box consisted almost entirely of greens.
I used spinach in the recipe instead of kale or chard. Shane really doesn't like kale and chard, and oddly, feeding it to him often has not cured him of his aversion.
Instead of rosemary, I used sage and thyme, because I misremembered the recipe when I was out shopping. Also I doubled the ricotta, because we all love fresh ricotta, and half a pound didn't look like nearly enough.
My version had great flavor but was a bit dry, so I won't post the adapted recipe for you. This is definitely a make-again though. I might actually follow the recipe next time, as it was written. Imagine that.