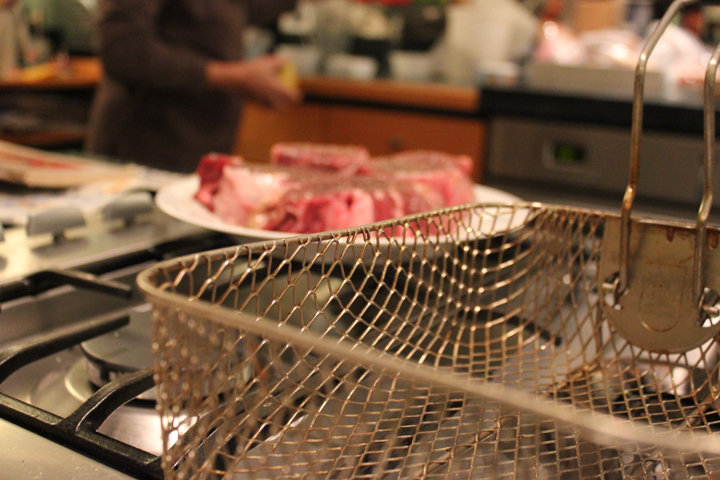 The Fry Daddy came out of storage tonight, and that can only mean one thing. You guessed it, Steak Frites.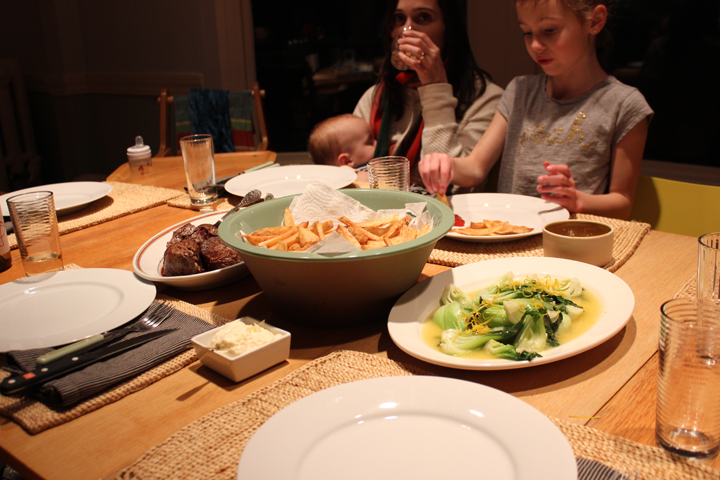 Sid fell asleep in my arms right before dinner, so that eliminated the screaming baby factor.
Rita made bok choy with orange zest and a very delicious sauce.
And just for fun, here's a photo of the chef on his way out to buy ice cream for dessert. What a guy.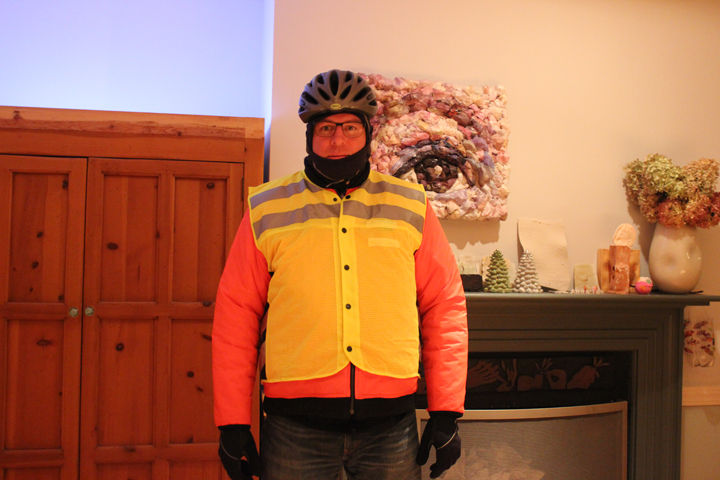 And that wraps up a successful week of meticulously planned meals, and a much more pleasant mealtime experience for all.
For the record:
Monday – Garlic Shrimp with White Beans and a simple salad
Tuesday – Pizza from Otto
Wednesday – Free Night
Thursday – Veggie Garden Lasagna
Friday – Steak Frites