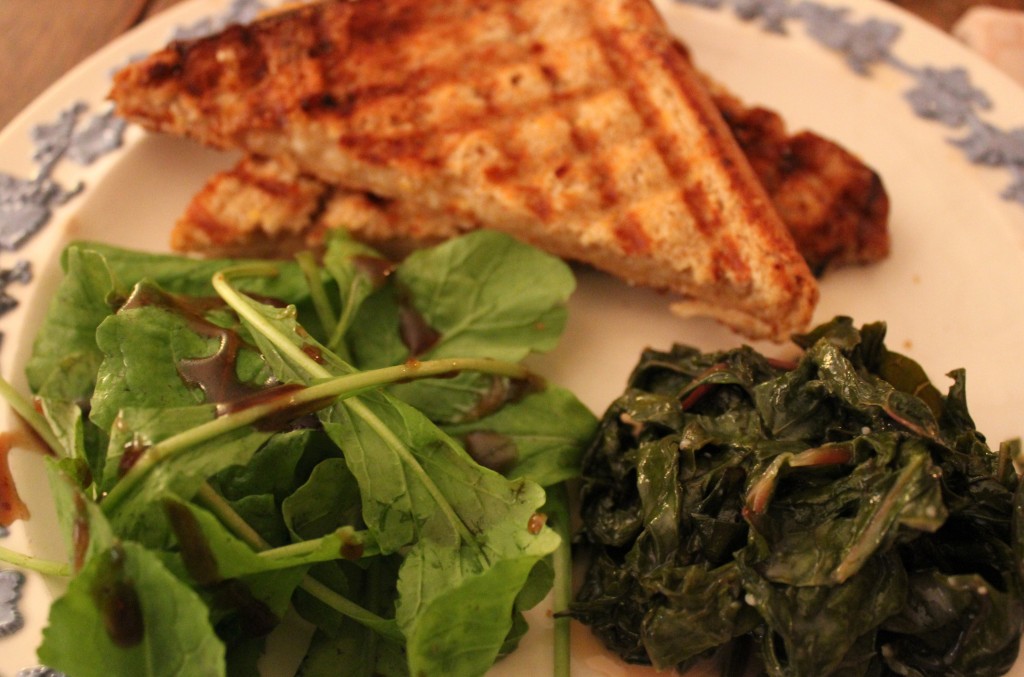 Shane doesn't consider sandwiches to be a "proper meal" so we rarely have them for dinner when he's home. But, the stars must have been aligned just right tonight. When I said "Pasta or eggs and don't say takeout because we're kinda broke right now" the response was, miraculously: sandwiches.
Shane makes his grilled cheese either in a cast-iron panini pan, or in a Toastmaster Snackster (don't you love that name?) Either way, his pressed sandwiches come out better than mine because I am perpetually guilty of over-stuffing, which doesn't work with a pressed sandwich.
To balance things out we had arugula salad and some kind of green, both from my csa box. The green was pretty and kale-like, in fact, it probably was some kind of kale. I cooked it like Japanese salad turnips, with miso butter.