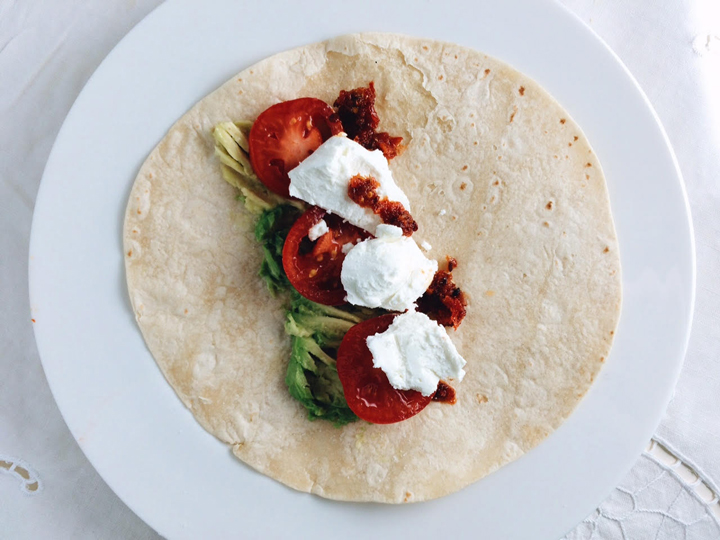 You probably remember my free night posts (and if you don't you can see them here, here, here & here). Generally, free night consists of beans, tortillas, avocado, salsa, cheese, shrimp, lettuce, quesadillas or any combination of those.
The point being that you assemble it yourself, using whichever of the available ingredients floats your particular boat.
We tried a new variety of free night tonight. No beans, no salsa, just stuff we had in the fridge. It was pretty great with a red pesto, bruschetta topping, tomatoes, avocado, goat cheese, two kinds of sausage from Pace (not pictured) and a nice arugula salad with corn, zucchini, cilantro and lemon.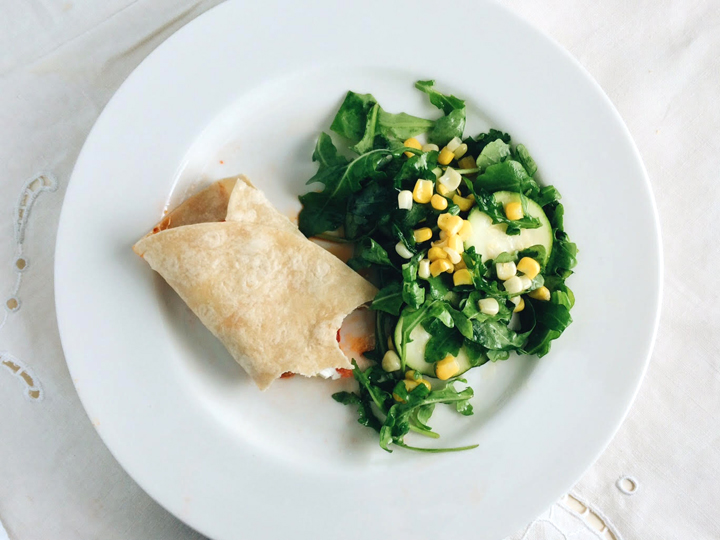 We're thinking we'll do more free night around here, more often from now on. And if we do, you'll get to see it because I have my new light.