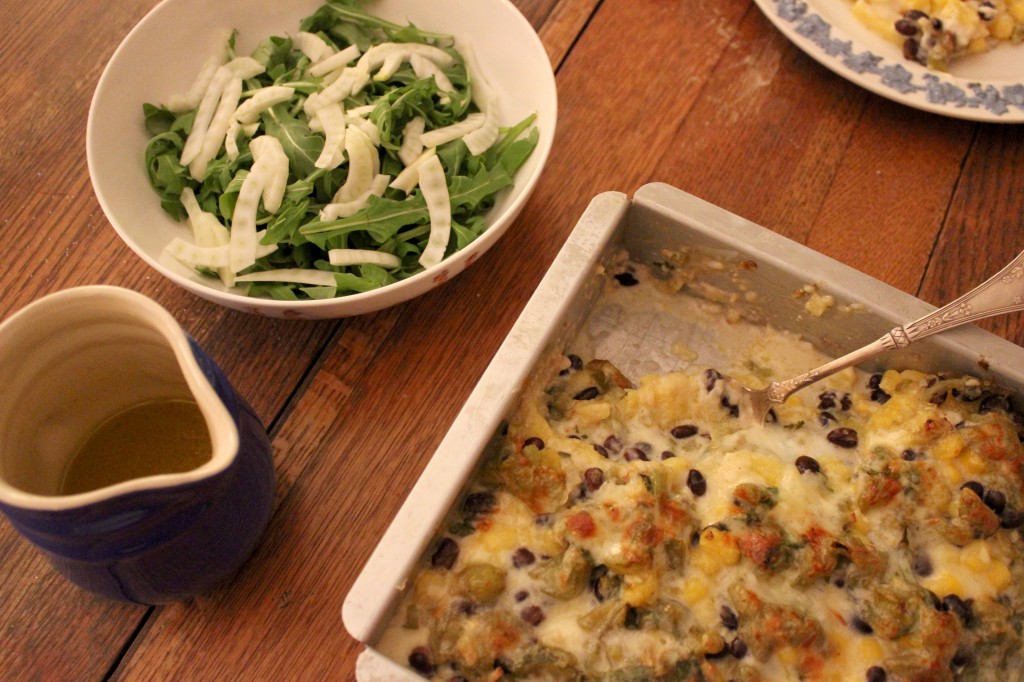 Tonight's dinner was an exercise in stepping out of my comfort level. I made a casserole. With the exception of baked pasta (in all it's glorious forms), I rarely make casserole-like dishes.
Polenta & Black Bean Casserole is easy to prepare and would be a great make-ahead dish. You could assemble it whenever, and then pop it in the oven 40 minutes before serving.
I liked it in a change of pace kind of a way. It used more canned ingredients than I would normally use in one recipe. And it seemed a little bit like something you might serve at a football party. But it was tasty, really tasty, and it definitely succeeded in pushing my boundaries a bit.
It's not a dish that will become an easy weeknight regular for me. If I'm going to add it to my repertoire, I'll need to find an appropriate occasion for it. (I don't get invited to many football parties.)