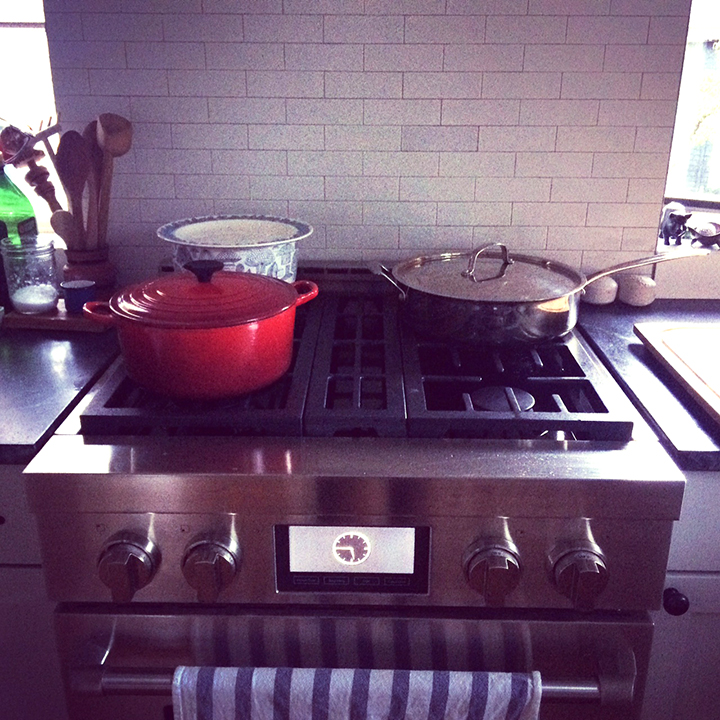 When Shane has to work at 6pm, as he did tonight, the arrangement is that I pick up both kids from two different activities in two totally different locations. This gets us home around 7:15, barely—just barely—in time to avoid a dinner's-too-late meltdown.
How totally surprised and delighted was I to come home to dinner all prepped and waiting on the stove? I was so totally surprised and delighted that I exclaimed out loud "Holy ho ho! I've got the husband of the year!"
I don't know where "holy ho ho" came from.
Shane had made us a fresh pot of Penne Alla Vodka and a bowl of par-boiled pasta. He even left a previously boiled pot of still-warm water so that we were able to eat literally minutes after walking in the door.
Awesome sauce!