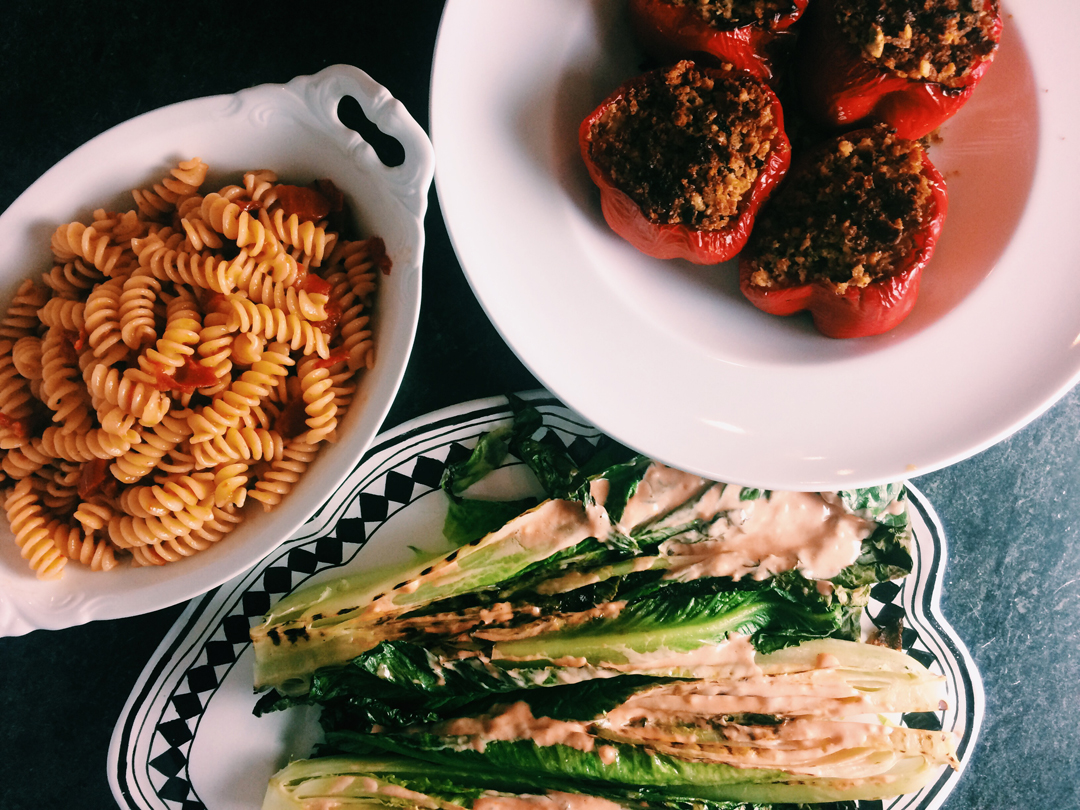 We had our first fire in our very own fireplace tonight. It's actually the first fire in the first fireplace I've ever had in my own home as an adult, so that made it extra awesome. That and the fact that I got to watch out the window as Shane sharpened a hatchet and then chopped wood.
For the record, yes, I certainly did yell out the window: "Aw yeah! That's the way to do it! Chop that wood, baby!" Which Shane may or may not have appreciated.
We had dinner with the downstairs neighbors (aka my parents) since we had the good fireplace ambiance and all. Shane made some steaks. I made pasta with Marcella's Sauce. My mom made grilled romaine with a Franks Red Hot and mayonnaise dressing (yum!) and red peppers stuffed with panko, feta and chopped pistachios (also yum!)
It's really feeling like home around here.