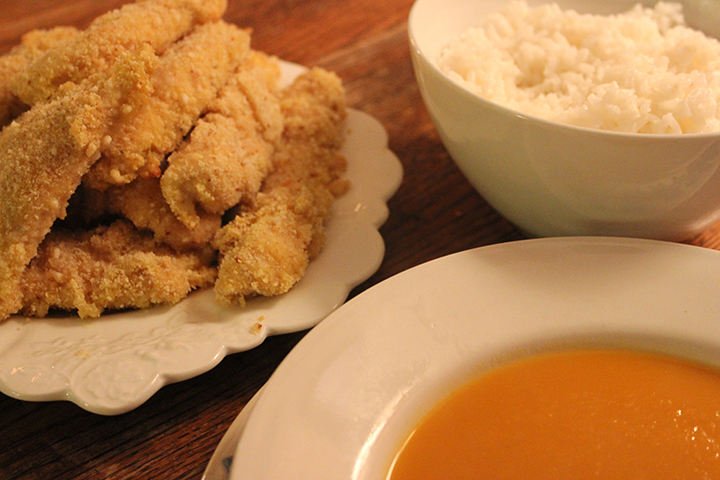 For as long as I can remember (except for the year Sid was born) we've celebrated Christmas Eve at my parent's house. It's a warm bustle of activity. Lots of folks coming in and out, the decorating of a huge tree, some kind of craft, food, warmth, good friends, love. Lots of preparing for the huge dinner for 30 or so people that my parents host every year. Here's a link.
My sister reads a falling-apart copy of The Night Before Christmas (from the 1940s) to whomever is a kid that particular year, before they go to bed. Then there is a wrapping frenzy. Honestly, I'm not sure my mom even goes to sleep at all.
This year is not like that. This year is totally weird.
First of all, we don't have the house. I mean, we do, but it looks more or less like this: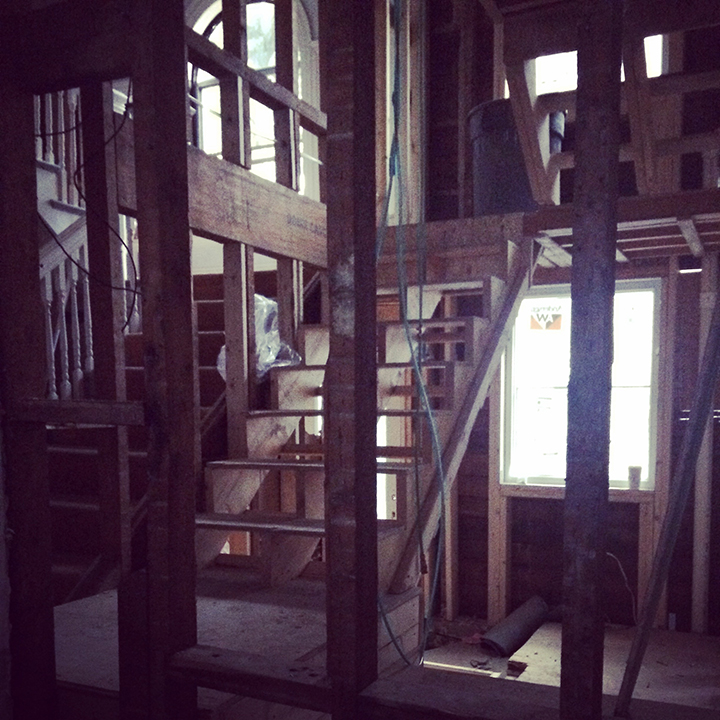 My parents ate out tonight. The house is cold, and unfinished. We're living in a crappy basement apartment. Tomorrow, we're eating dinner at a Chinese restaurant with only 16 people because 14 had to cancel for some reason or another.
I sat down with Shane and told him we had to find the joy. He's got some kind of horrible respiratory thing, I've had a stomach bug for a week and half and Rose puked last night.
But we HAVE to find the joy, if for no other reason than for our kids, and my mom who is also taking this break from tradition pretty hard.
Tonight, we found our joy right here: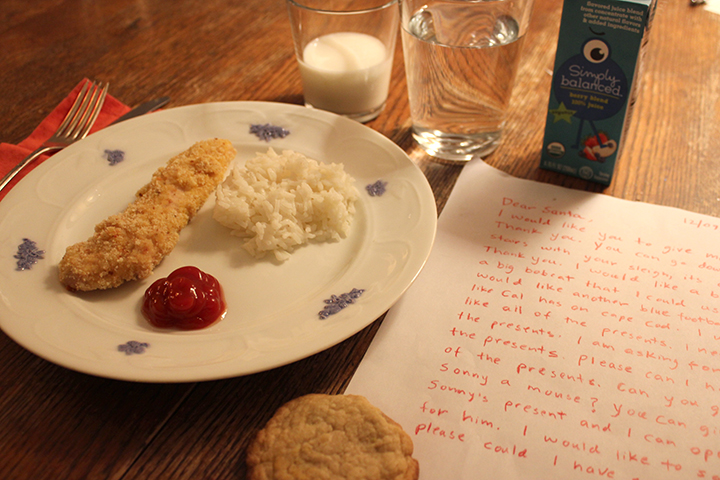 Shane and the kids had Parmesan Chicken Goujons aka "chicken noogits" and I had the mildest of mild butternut squash soups. And then Sid told us he wanted to leave Santa "chicken noogits, and ketchup, and rice, and seltzer, and milk and a juice box and a cookie" And isn't that the kind of magic that Christmas is all about for us agnostics (and christians alike)?
Also joyful was reading an ancient copy of The Night Before Christmas (twice) while fielding questions about why it's broken and who broke it.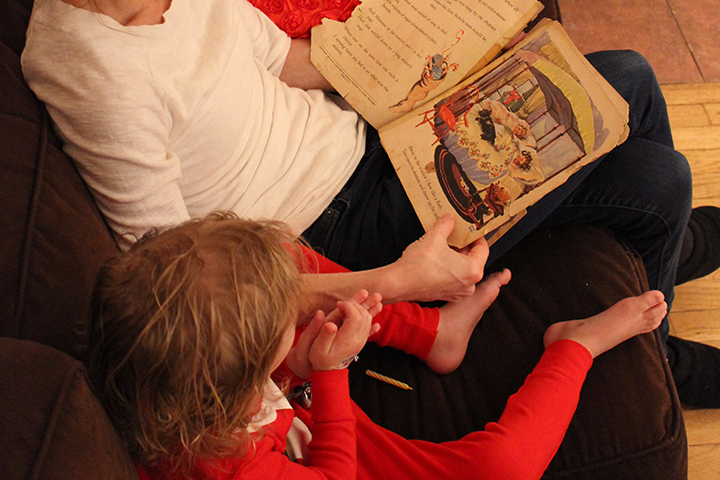 As Santa says: Merry Christmas To All And To All A Good Night!