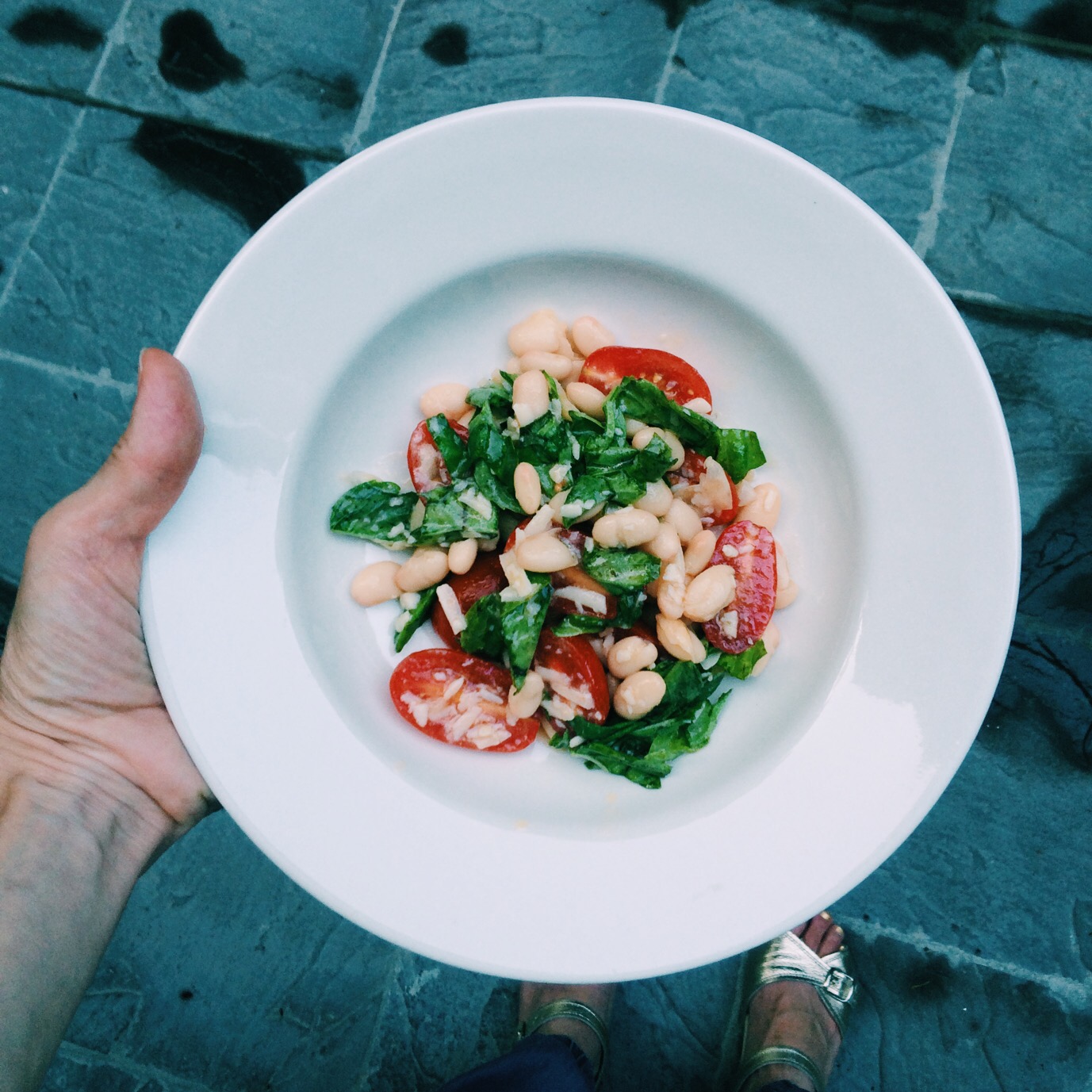 you may have noticed that I haven't posted from home since we moved into our tiny, dark (and thankfully temporary) basement apartment. Why? Because it's just not that nice.
What IS nice is our patio. Somehow we never manage to eat out there, maybe from lack of chairs, or maybe because of the mosquitos. Or maybe because dinner is chaotic enough without a change of venue.
I realized this week that there's no reason I can't just take my plate out to the patio and take a picture of it. So that's what I did.
Pictured at top is an ad-hoc tomato, basil & white bean salad with lemon juice and coarsley grated Parmesan cheese.
Below is our favorite pinch-hit dinner (besides penne alla vodka) pasta with arugula, pepper and pecorino cheese.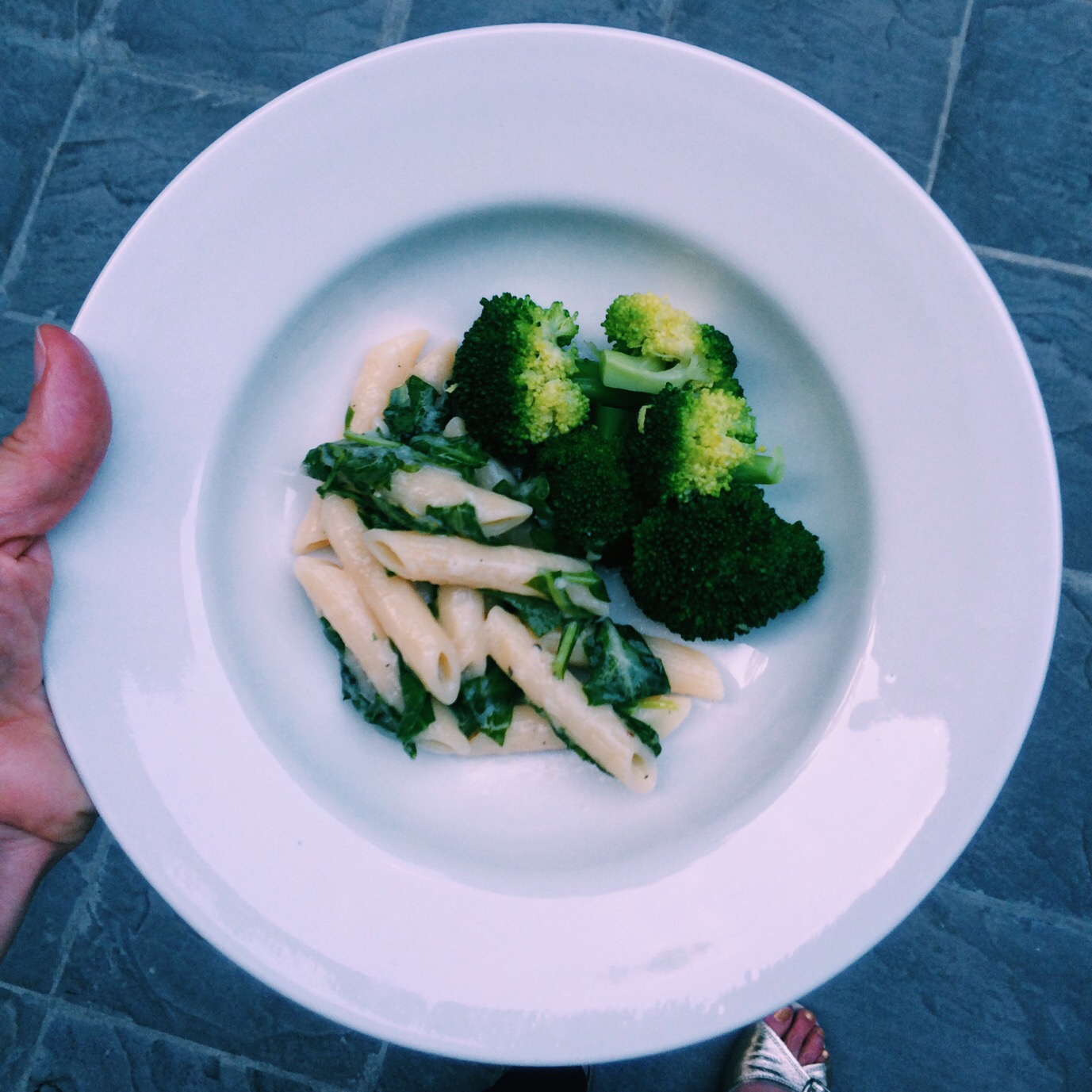 Happy Friday!