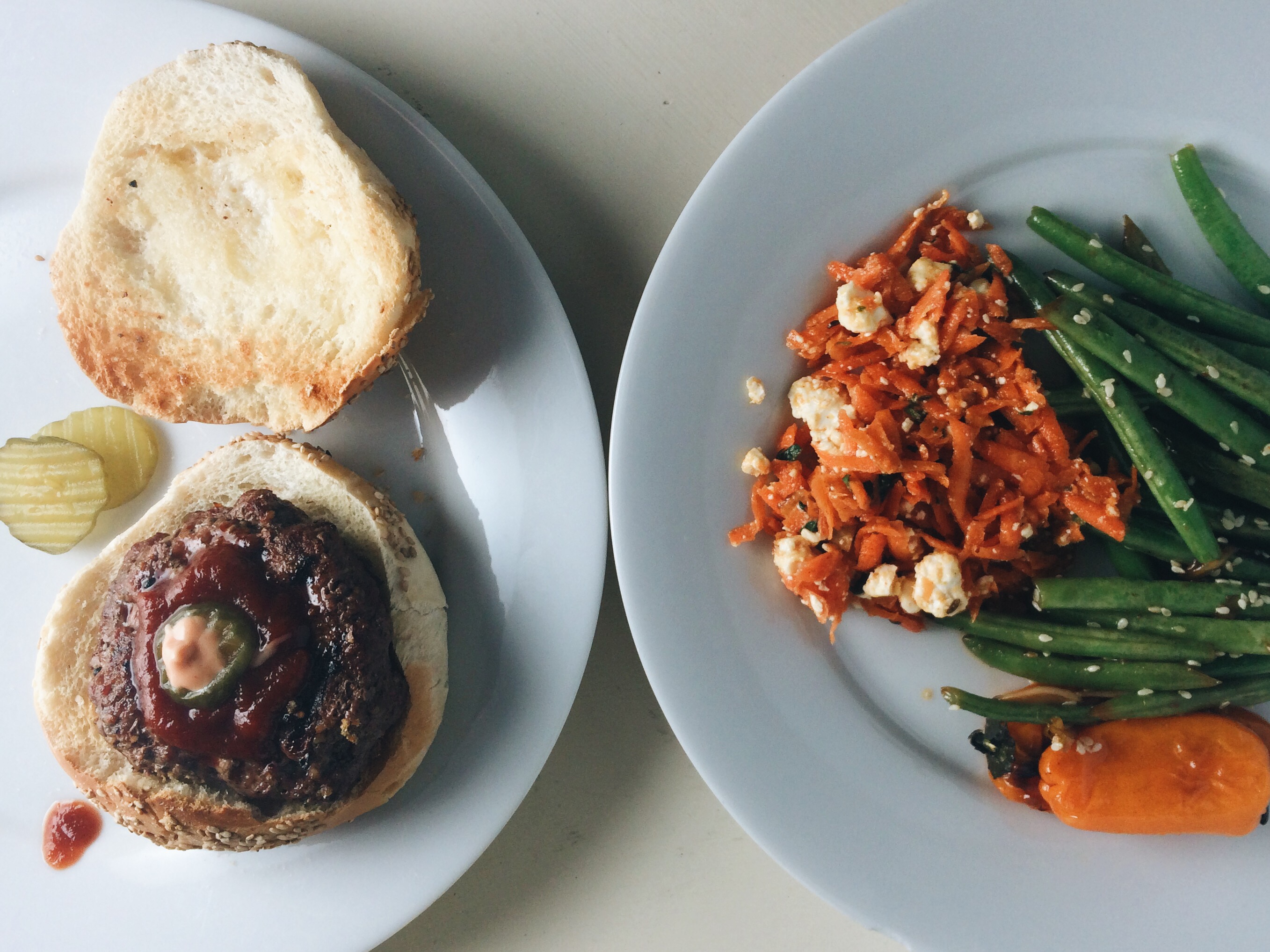 Rose helped me plan the meals for this week. She's opinionated, and often decisive, which makes her perfect for the job.
For Monday's dinner, she penciled in hot dogs, to which I naturally added a couple of hearty salads. Later, a couple of folks said they might like burgers with their dogs. Shane made plans to fire up the grill, and that was Monday settled.
On the way home from the gym tonight, Rose told me she no longer wanted hot dogs, she was really in the mood for a burger instead.
We sat down at the table where Sid was already eating a plate-full of ketchup with a fork. I gave him some hot dog, he screamed "No! I don't want it! Take it off! Take it off!"
I removed the offending morsel from his plate at which point he immediately took another hot dog, which he spent the remainder of the meal massaging with mayonnaise by hand, while intermittently exclaiming "I sticky, I sticky, I sticky!"
I had barely tucked into my carrot salad with harissa, feta & mint* and my sesame miso great beans when Rose said "Mom! Look at my burger! Will you take a picture? Will you put it on the blog? Please? Pleeeeease?"
How could I say no.
The burgers and the carrots were the clear winners tonight. But my generous dad took one for the hot dog team, and ate the guy that had been hand-massaged with mayo. Nice one pop.
*We use the recipe from Smitten Kitchen but significantly increase all of the seasonings, the oil and the feta to make it extra-yummy.