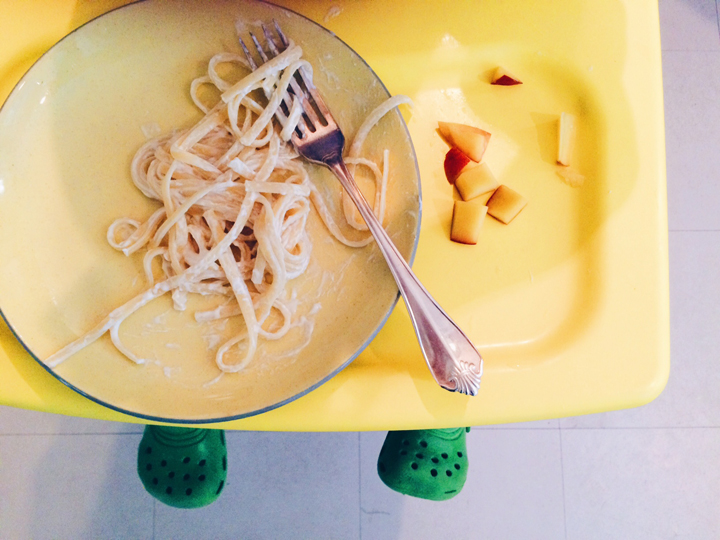 A little baby dinner post, because on Cape Cod we rarely eat before 9.
Pictured is a pasta I like to make for my kids in a pinch, it's easier than mac & cheese from a box, and usually more well received by my two.
Here's what you do: Boil up some pasta, drain it (but not too well), put it back in the pot with a big blob of cream cheese, a pat of butter and a handful of grated cheese. Whatever cheese you have on hand will work, mozzarella, cheddar, parm, it's all good.
Mix it up until the cheeses are melted and smooth, add salt and pepper (if you like), and serve. You can even throw in some peas if you've got 'em.
And how cute are those tiny crocs?