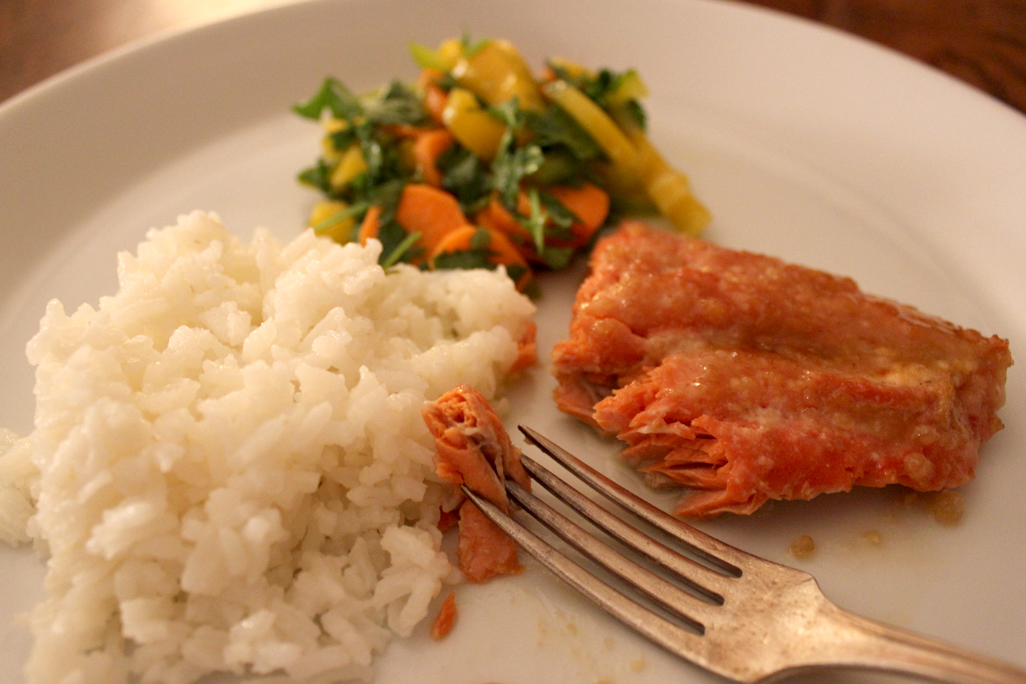 The chaos of Halloween, and the parade's close proximity, made it too complicated for us to have our usual, Lazy Thursday dinner at the coffee shop.
By the time we got home, it was after 7:00. We'd been parading and trick-or-treating for 2.5 hours, my entire lower half was aching, and I hadn't even thought about dinner. Fortunately, there were a couple of nice, fresh pieces of salmon in the fridge.
Salmon with Miso Butter Glaze, rice, and a salad of CSA carrots, peppers & cilantro, was on the table by 7:30. Nice!
After dinner, I took a much-needed seat on the couch, and stayed there till bedtime. Happy Halloween!