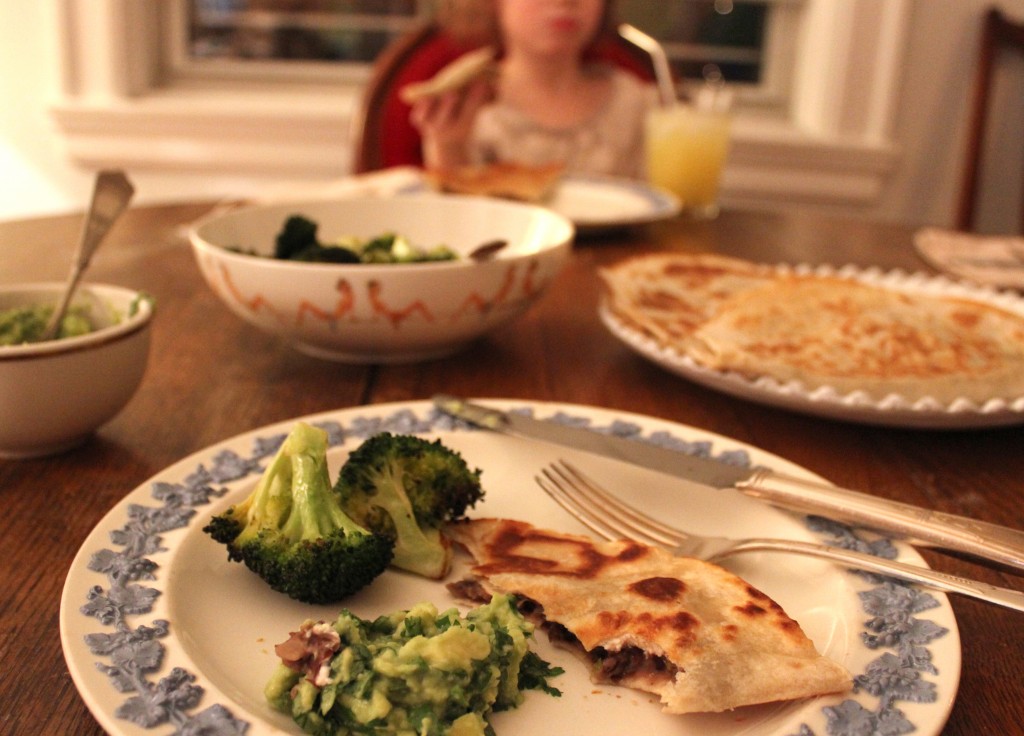 Dinner A Love Story recently updated their What To Cook Tonight list. It's an incredibly helpful post, it sorts dinner possibilities by how much time you have and what you're in the mood for.
Tonight we had the incredibly delicious and unbelievably quick Black Bean & Goat Cheese Quesadillas. As usual, I didn't follow the recipe exactly. Instead of scallions, I added one thinly sliced leek (white and light green parts only), to the oil with the garlic and cumin, and cooked it for a bit longer than called for, until the leek was soft. Still, the recipe was delicious and so quick that it threw off my timing for everything else which I'd assumed I'd have more time for.
For the veg, we had roasted broccoli and a very cilantroey guacamole.